1 Ashley Road, Tottenham Hale: Revamping city with expanding transport hub
Argent Related is releasing 1 Ashley Road, the first building at the Heart of Hale development, capitalizing the regeneration growth potential of Tottenham Hale.
Tottenham Hale, city in North London with the famous Tottenham Hotspur Stadium, has become more competitive with the international transport hub and thousands of new job opportunities. Having£1 billion of development investment, backed by Haringey Council and the Greater London Authority, the area has great support of £30 million investment on expanding its transport interchange which new station has opened in 2019. Benefit from the future plan of Crossrail 2, Tottenham Hale value no longer only at location zone 3, but also having Zone 1 central London's network and standard.
Strategic Development
Tottenham Hale is used to be a busy industrial area, now transforming to a brand-new mixed-use zoning with commercial, retail, residential and leisure uses that turn a new chapter of the city. A new world-class sports and events venue involving £1 billion in the area, which target for local team Tottenham Hotspur and newcomers NFL has become a new attractive landmark.
Striving to achieve the work life balance for the local, Heart of Hale will feature 1,030 new homes; 15 new shops and restaurants; co-working and office space and a new health centre serving 30,000 local people. Apart from the self-sufficient community, residents can also lead to all directions by Tottenham Hale station. Sitting at the intersection of the Victoria Line and National Rail routes, Tottenham Hale station play a significant role that access to the City and West End conveniently. Only 11 minutes to King's Cross as well as 14 minutes to Liverpool Street. People can connect to Hackney and Stansted Airport via National Rail too.
The first building at the Heart of Hale
1 Ashely Road locate at the centre of Hale, just 2 minutes walk to Tottenham Hale Station, is the first and the foremost building designed by the Stirling Prize-winning Alison Brooks Architects. The well location takes advantage for the residents enjoy the community social life on the doorstep, with new public spaces and Tottenham Hale Retail Park just nearby.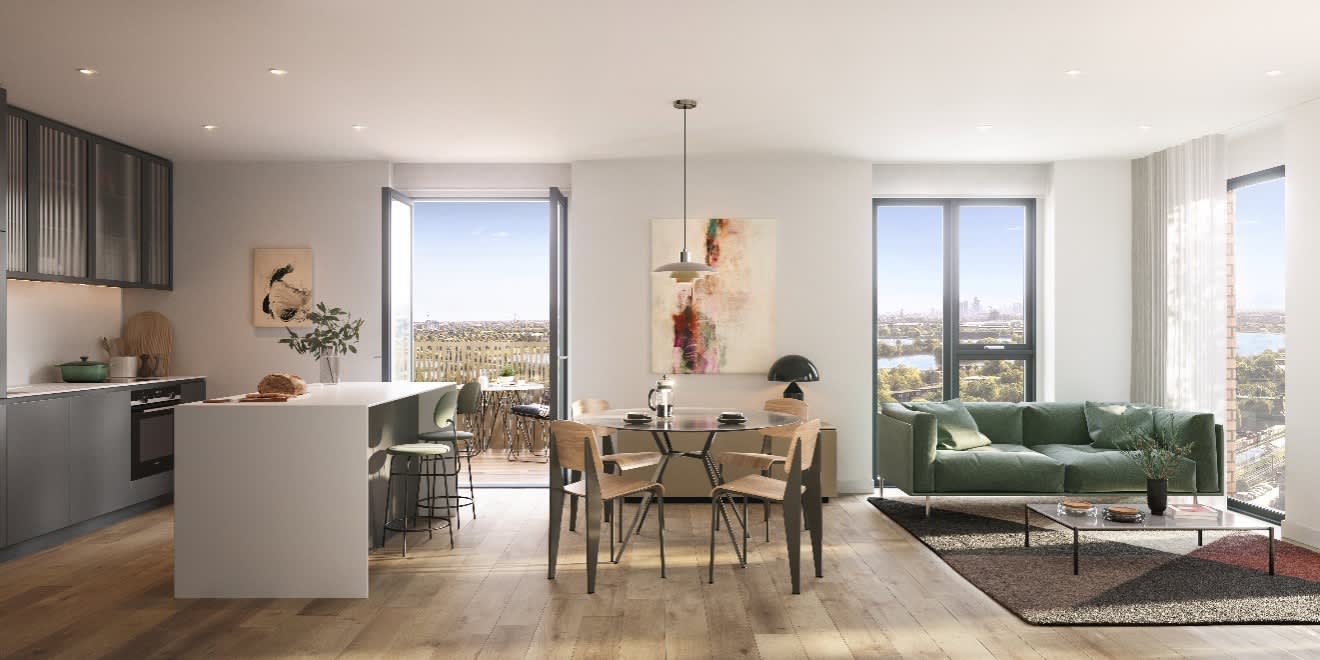 1 Ashely Road is a high-quality and trendy project design providing studios to three-bedroom apartments, with a series of high-quality amenities including private gardens with lush planting, residents' lounge and lobby with 24-hour concierge.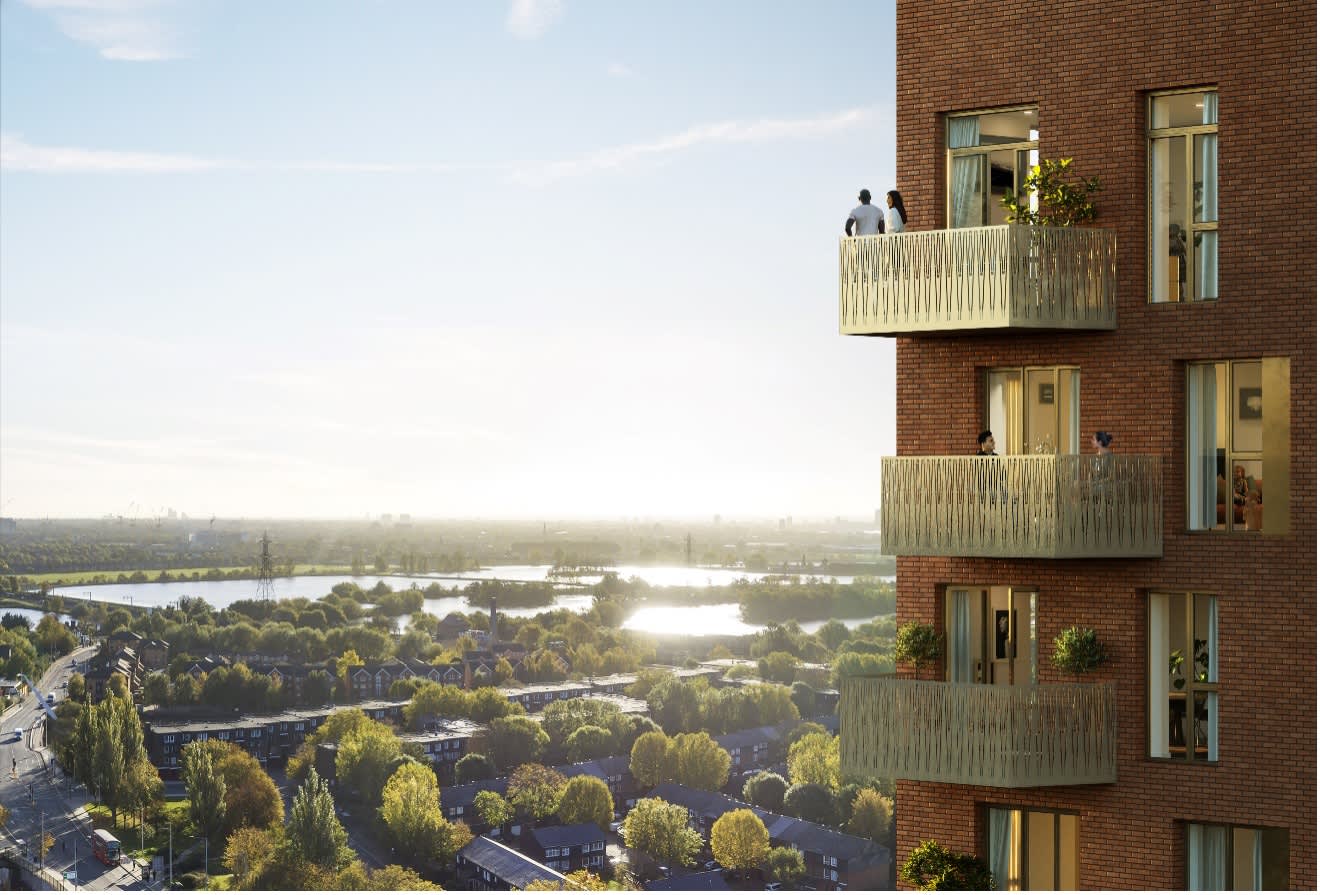 The east side of the building can enjoy over the beautiful view of Walthamstow Wetlands, which is the London's newest and biggest nature reserve that free to visit. Residents of 1 Ashley Road especially family with children can walk 14 minutes to the wetlands and take their weekend pleasure there.
First Phase Release - 1 Ashley Road, London N17

Date: 11 – 12 Sept 2021 (Sat – Sun)
Time: 11am – 7pm
Property Seminar at 12:30pm & 3:30pm (Sessions will be conducted in Cantonese. Limited seats available, RSVP)
Venue: Alexandra Room, 2/F, Mandarin Oriental, Central, Hong Kong
Purchasing uncompleted properties situated outside Hong Kong is complicated and contains risk. You should review all relevant information and documents carefully before making a purchase decision. If in doubt, please seek independent professional advice before making a purchase decision. Our sales representatives for overseas property work exclusively in relation to properties outside Hong Kong and are not to deal with Hong Kong properties, unless expressly stated otherwise, are not licensed under the Estate Agents Ordinance to deal with Hong Kong properties. Property ID: IRP_N_101_21417. Planning permission number: HGY/2018/2223 granted by London Borough of Haringey. Leasehold: 999 years. *Prices and details correct at time of going to press. Travel time is approximately estimated. Sources: tfl.gov.uk and Google maps. Images are for reference only. The last updated date: 6 Sep 2021.
For more information about 1 Ashely Road and other residential properties in the UK, please contact JLL Investments Limited at +852 3759 0909 or irp.hk@ap.jll.com.