The Bellamy, London E14: Canary Wharf's new residential landmark
Mount Anvil's new development is a prime prospect for overseas property investment in London's thriving east.
A peninsula surrounded on three sides by the River Thames, Canary Wharf and the Isle of Dogs are one of the UK's great regeneration success stories. The former industrial hub has been transformed over the past few decades into one of the most desirable places to live, work and invest in London, and its investment potential continues to grow.
Initially developed for its commercial prospects, residential property in Canary Wharf has seen a strong focus in recent years as demand grows from tenants and investors. According to research by Jones Lang LaSalle (JLL), the average property value in Canary Wharf has increased by 129 per cent between 2006 and 2022.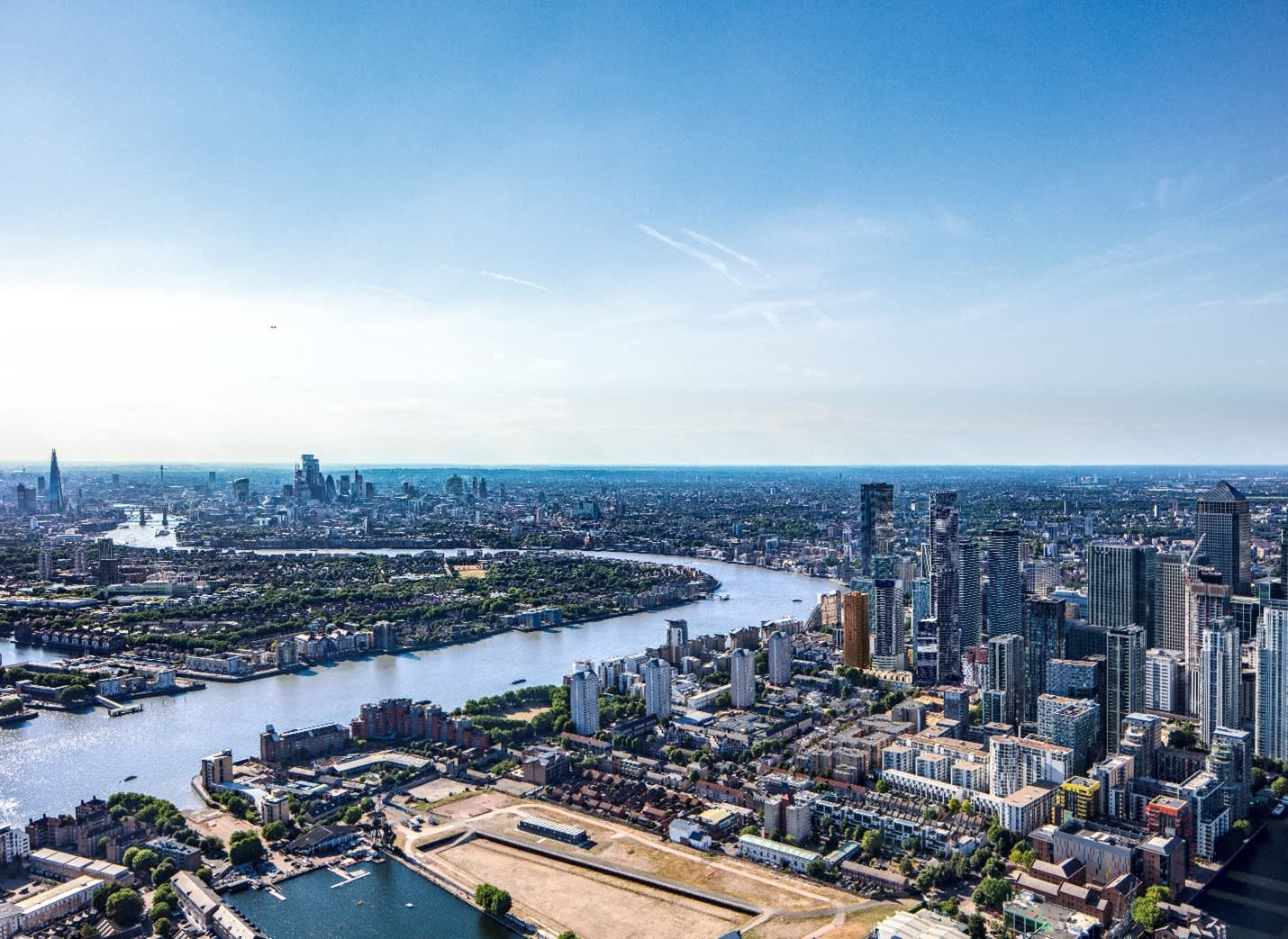 More recently, rents rose by 21 per cent in the first half of 2022 compared to the previous year. This year has also seen 33 per cent more reservations for new homes compared with 2019 as ongoing developments continue to enhance the area's appeal, including the opening of the high-capacity Elizabeth Line Crossrail service improving transport across London and beyond.
One new residential project capitalizing on this potential is The Bellamy, a 31-story tower by leading developer Mount Anvil offering 108 premium apartments in a prime location along the Canary Wharf skyline. Mount Anvil's developments are among the fastest selling in London and deliver up to 2.3 times the average price growth for their postcode area.
Invest in East London's business and lifestyle hub
A center of business, entertainment and culture in the British capital, Canary Wharf is the face of 21st century London, its sleek skyline towering above bustling streets and more than 20 acres of waterside promenades and gardens.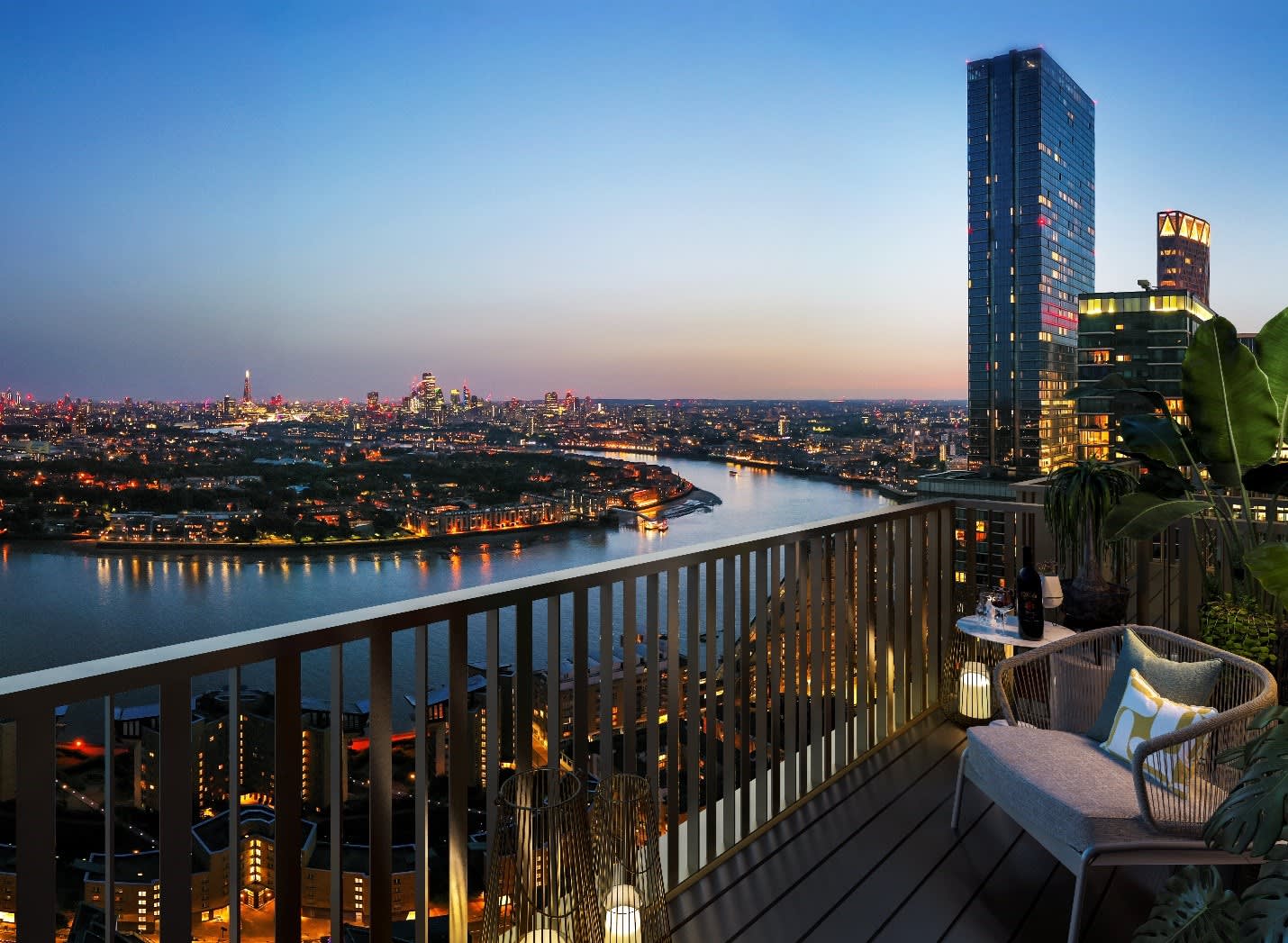 Office stock in Canary Wharf currently stands at 15.8m square feet and continues to expand, occupied by financial giants and major global brands including Apple, Barclays, HSBC and J P Morgan alongside ambitious startups. More than 120,000 people go to work in the Wharf every day, while the next generation of creatives, entrepreneurs and scientists studies nearby at some of the world's top 10 universities.
Life in Canary Wharf is rich in options, with an ever-growing selection of more than 300 shops, bars and restaurants to choose from, including London favorites such as The Ivy and Hawksmoor and the finest authentic world cuisine. A packed events calendar means there are always new diversions, from outdoor concerts and street festivals to museum exhibitions, sporting events and world-class performances at major venues such as The O2.
Multi-billion-pound investment in transport has made Canary Wharf one of the best-connected hubs in London, with the Underground, DLR, Thames Clipper river buses and the now-operational Elizabeth Line all within 14 minutes' walk of The Bellamy. According to JLL Research, property prices in areas with Elizabeth Line stations consistently outperform other London property, particularly along the eastern stretch of the line.
Serene and sophisticated living
A stunning collection of 108 private apartments in a 31-story tower, The Bellamy is designed to be a luxurious retreat in the heart of bustling Canary Wharf. The development is named in honor of John Bellamy, founder of the metalworks that occupied the site in the 19th century, and its façade by architects HTA Design reflects this industrial heritage with a sleek modern finish.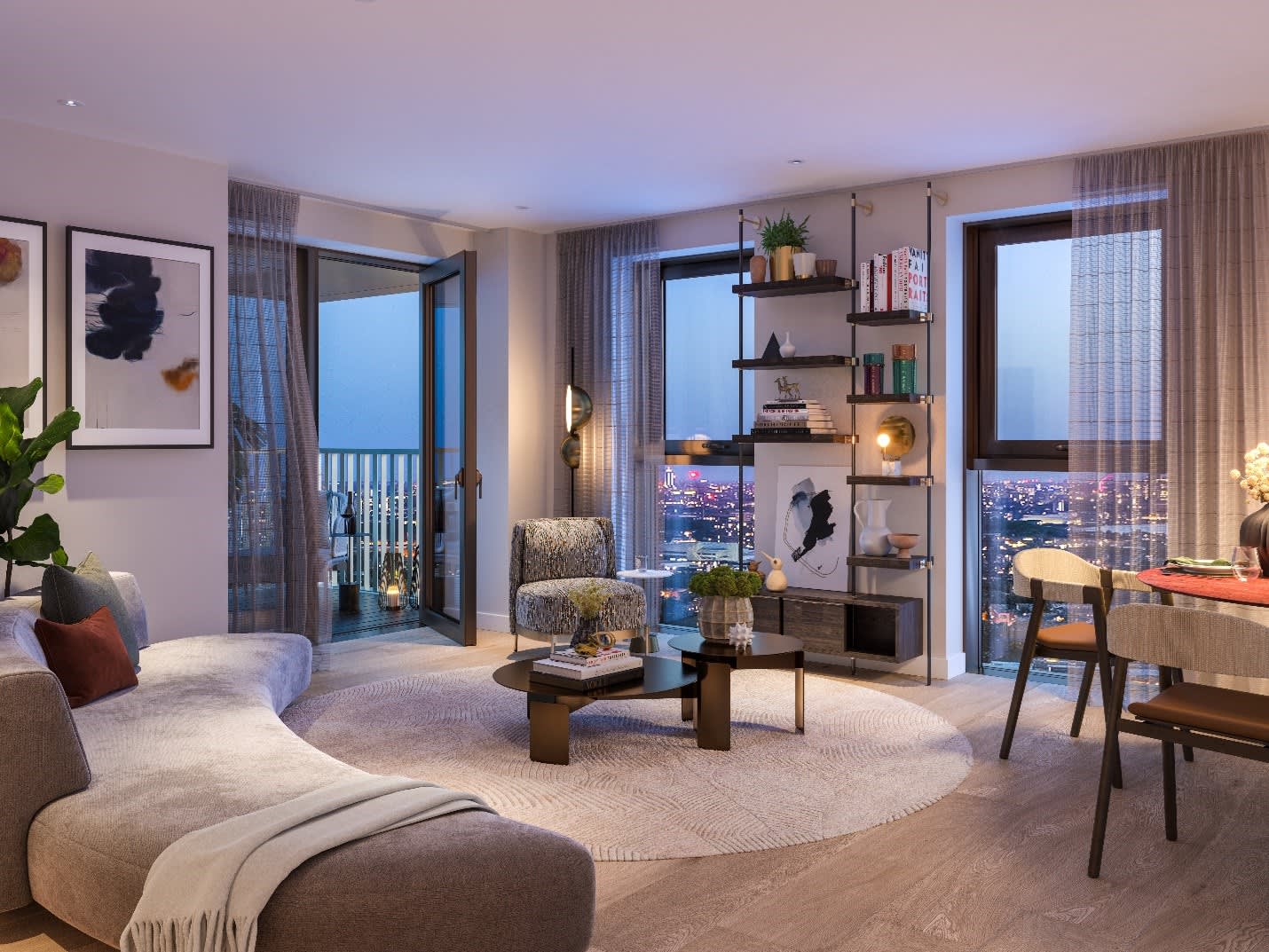 Each beautifully-finished apartment has its own balcony with water or city views and sophisticated interior design by Embrace Architects that reflects the flow and movement of the Thames. Residents will also enjoy exclusive access to luxury lifestyle amenities at the onsite BYNG Club, which includes a fitness suite, workspace, residents' lounge, dining and screening rooms, podium garden and 24-hour concierge service.
A number of studio, one-bed and two-bed residences are now available at The Bellamy in E14 for local and overseas property investors looking to enter the thriving London market. Completion is expected from Q1 2026.
For more information about The Bellamy and other residential properties in London and the UK, click here or contact JLL International Properties at +852 3759 0909 or irp.hk@ap.jll.com.