Keep up with Canary Wharf Market: Amory Tower is ready to move in with stable rental demand
As London's second financial hub¸ Canary Wharf is full of towering office buildings that its streets are remains relatively busy in the New Year. According to the latest update from JLL UK team, Canary Wharf rental market in the first month of 2022 is strong in demand that lettings figures are higher than the same period of last year.
The UK government has been encouraging citizen to "learn to live" with the coronavirus since last summer that people has been getting back to office. According to TfL journey figures, the highest day for the City section in the first half year of 2021 was on May 27. Entry and exit taps totaled 264,637 on that Thursday. Canary Wharf was one of the busy stations where 37,393 taps were made that day.
High rental demand in different new build
With an excellent transport network, Canary Wharf remains a lucrative spot in which to own real estate in England's capital. Analysis of LonRes 2021 data shows that most of the capital's prime neighbourhoods achieved upward growth in the average rent. While Canary Wharf and the Docklands is the most affordable pocket of the prime rental market with the monthly rent averaging £1,980, 5% up compare with Q3 2021. It means that people are likely to stary in Canary Wharf enjoying the cost-effective choices of high-end apartments.
According to JLL UK team, activity of new applicants' registration is active that demand for property in Canary Wharf is high. In the first week of January, there have already more than 9 deals of lettings are agreed from JLL UK which is higher than any previous January.
New builds in Canary Wharf have achieved sharp rental growth compare with last year.
The 1-bed rent of Landmark Pinnacle, one of London's tallest residential tower, is currently range between £2,000 to £2,600 per month, 36% higher than Q1 2021. The Units are now rented up to floor 70 that luxury studio apartments are the most popular now.
Landmark building is ready for occupation
Apart from Landmark Pinnacle, Amory Tower is a 53-storey new residential development reaching the panoramic views of Canary Wharf that ready to move in now. Standing 182m tall, it covers the River Thames and beyond at one glance.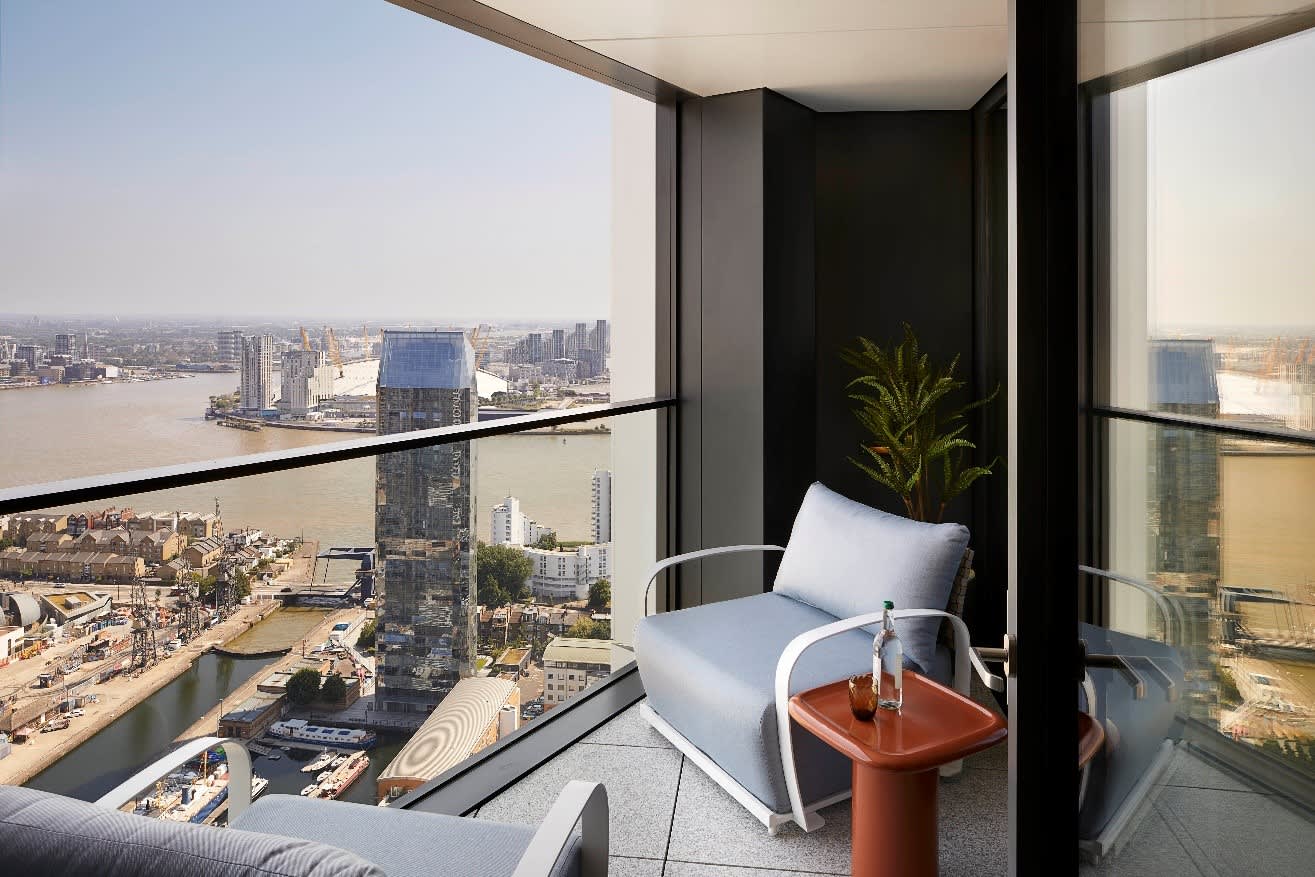 Developed by LBS Properties, Amory Tower is designed with its exemplary track record in London. Most of the apartments can enjoy private outside space that the balcony connects the living room and bedroom together. Highline club residents' amenities including 12-metre pool, gym, sauna, steam room and landscaped gardens offers a wide variety of way for relaxation.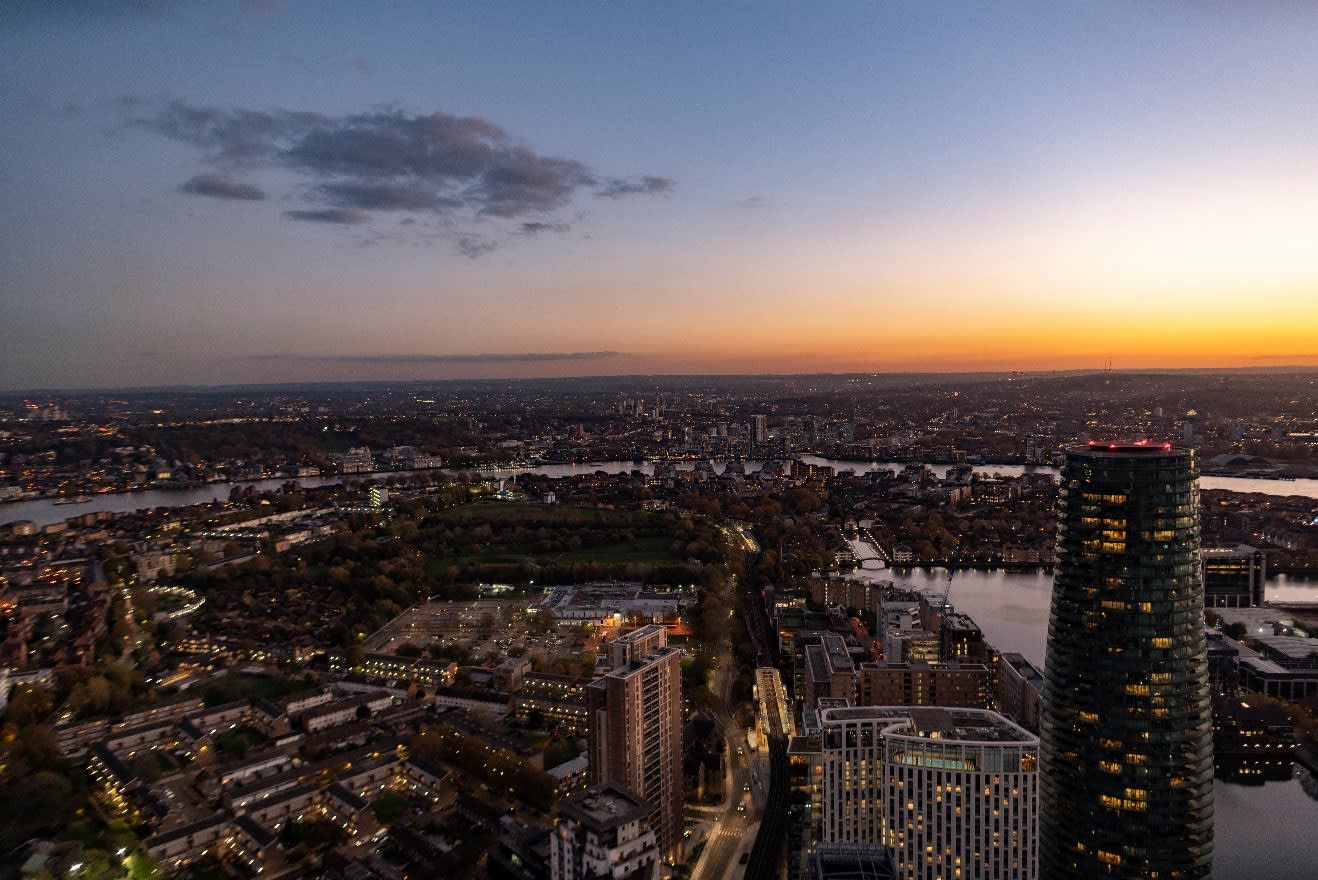 On-site view photo from 53/F south-facing unit
Setting in the prime location of Canary Wharf, it takes only 3-minute walk to South Quay DLR station, which make residents get across the capital is effortless. The Jubilee Line takes straight to the West End, while the Docklands Light Railway provides direct access to the City. The new Crossrail will further boost up the connection speed across the city in the future. The development is not only easy access to station but also link up Canary Wharf shopping malls with just 10-mintue walk, where offers everything on your doorstep.
Hot pick for investment
Canary Wharf is a diverse commercial district where it is home to over 150 office tenants including national and global headquarters. The demand for residential remains consistently stable with the large and steady group of tenants from young professional.
As a sumptuous and new development in Canary Wharf, the rental market response towards Amory Tower is active and positive. The rent of studio apartment is now range between £1,560 to £1,700 per month, according to JLL UK. The latest rental figures also show that balcony units are popular that can reach to higher rent.
Amory Tower is a collection of 319 residential apartments, with prices starting from £512,500 for a studio apartment.
For more information about Amory Tower and other residential properties in London and the UK, please contact JLL Investments Limited at +852 3759 0909 or irp.hk@ap.jll.com.