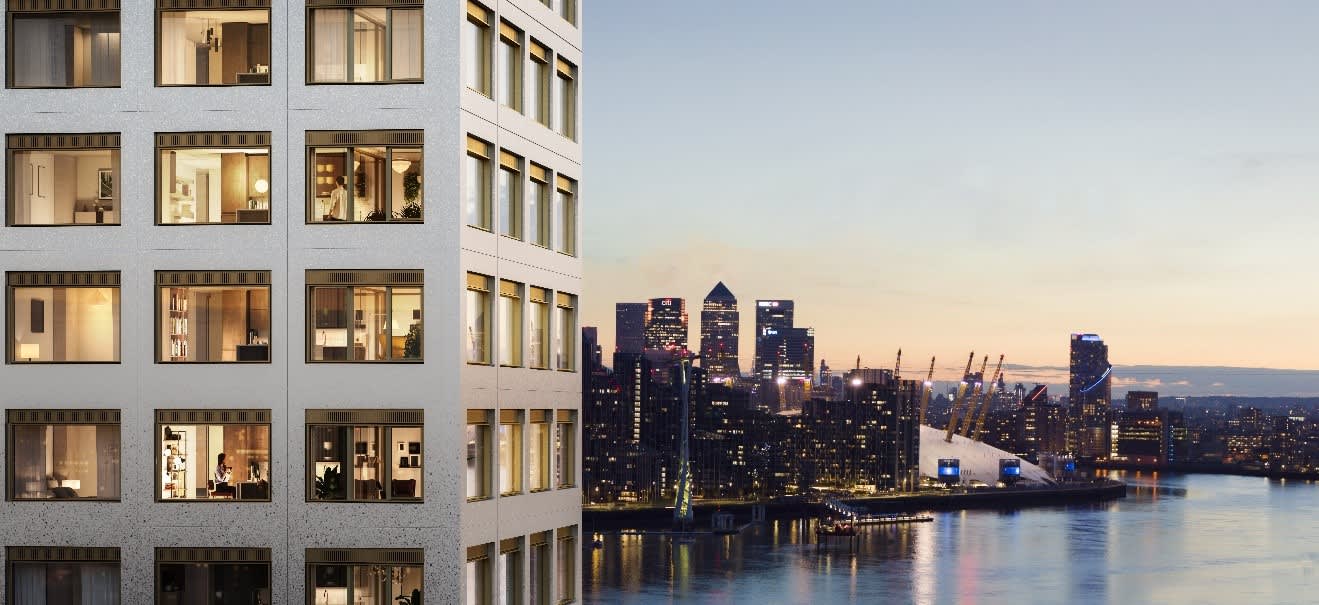 Ballymore and Oxley collaboratively launch Riverscape, an exciting new neighborhood in the heart of the Royal Docks, positioned to benefit from the area's rapid redevelopment.
With over £8bn investment over the next 20 years, The Royal Docks is embarking on a brand-new stage offering a wide range of way to live and develop in London. It is not only an opportunity for local domestic market¸ but also a valuable opportunity for global investors to capture the exciting new chapter of this London's only Enterprise Zone.
Diverse commercial district
As The Royal Docks is one of the only 48 London's Enterprise Zone in the country, large scale of plan including 35,000 jobs and 4,000 homes are forecast within the zone while 60,000 jobs and 25,500 homes in the wider area
The Royal Docks Enterprise Zone, which is overseen by the London Economic Action Partnership (LEAP), covers 125 hectares with strategically important land owned by the Mayor of London. Tax breaks and other business incentives provided by the government which make the Royal Docks stands unique. Royal Albert Dock, which targets to become a trade hub for Asian businesses investing in the UK is also another driving force to attract global companies enter the zone and expand their business.
Infrastructure improvements
Apart from West Silvertown DLR is just a mere 2 minutes' walk away from Riverscape, Crossrail station (Custom House, due to open in 2022) and the Silvertown Tunnel connecting the Royal Docks to Greenwich Peninsula (set to complete in 2025) will be the remarkable infrastructure advancement upgrading the site linking. The new Royal Wharf Pier which is already in operation with fast access to the city via Uber Boat by Thames Clippers, and the expansion of London City Airport make residents travel by road, rail or river is effortless in Riverscape.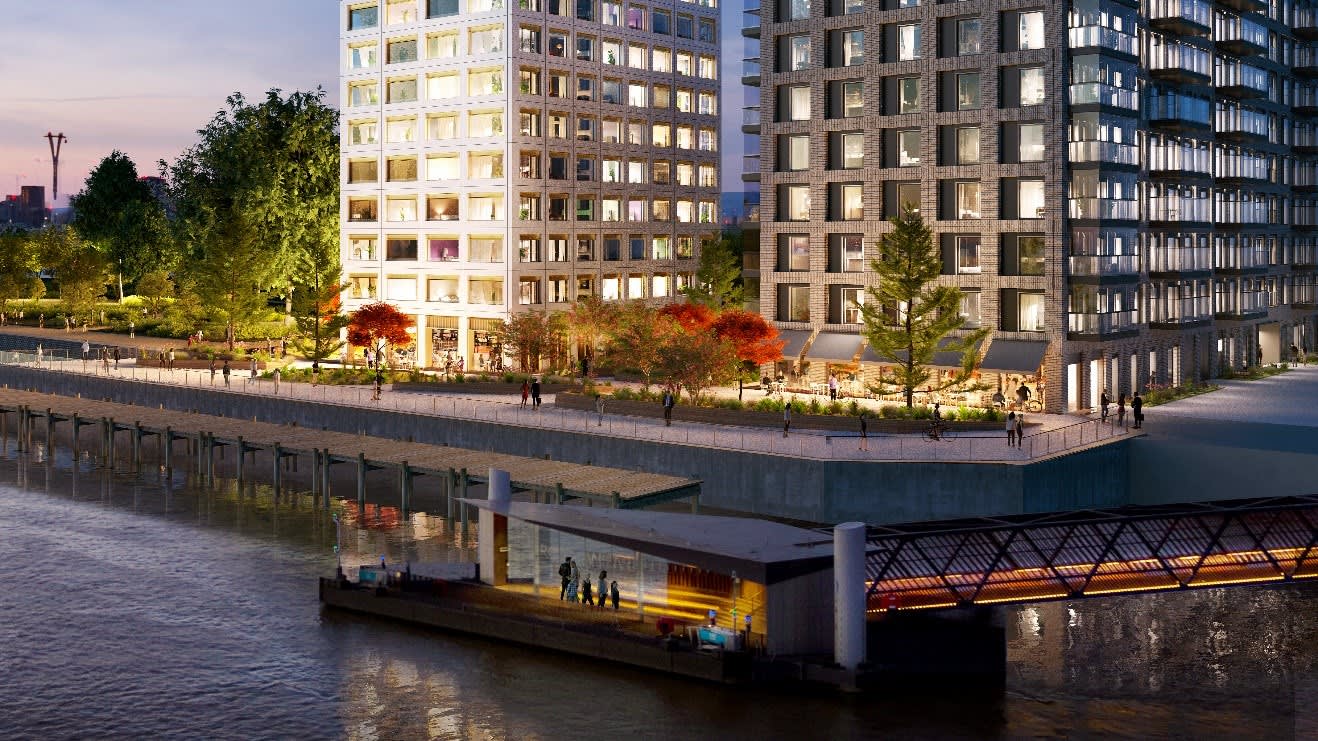 Strong rental growth forecast
Support by the key transport and infrastructure improvements, JLL forecasts there will be great potential on both the price and rental growth in the Royal Docks. The Royal Docks already benefits from excellent connectivity through its existing infrastructure, and this is set to make further progress through significant investment in the coming years. Rental growth is forecast to be strong in 2022 and 2023 once Crossrail opens and as more high quality, new build rental stock becomes available. An average of 3.2% rental growth per annum totaling 17.1% compound growth between 2022 and 2026 is in foresee future. This forecast represents an outperformance vs London (12%) and the UK (10%) over the next five years showing the sharp competitiveness of the Royal Docks
Thriving new riverside community
The Covid-19 pandemic have re-emphasized people's desire for vibrant, social, and attractive communities in which to live, their living priorities therefore changed. The Royal Docks is not just a commercial zone with excellent connectivity to the city centre, workplaces, and the world beyond, it is also a well-planned community offering different amenities such as gardens, outdoor markets, shops, cafes and restaurants. Accessible green places including River Thames and Lyle Park help people to strike the balance between work and life. Having a combination of these features locally has been proven to enhance the community bonding since Royal Wharf estate has established community spirit with its 10,000 residents. An independent nursery and outstanding primary school suit the needs of family with children too.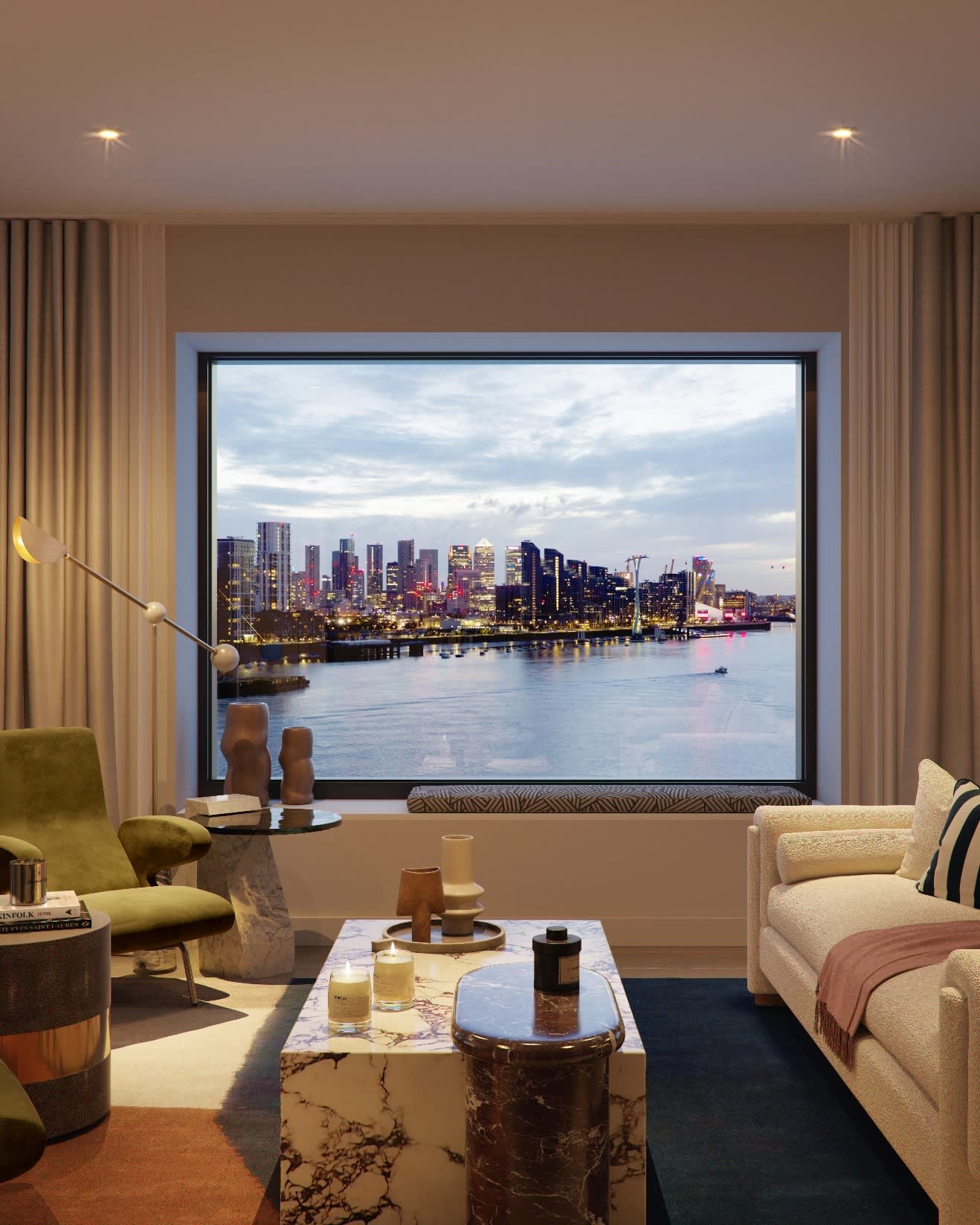 Riverscape will comprise ten residential blocks and 769 homes. First completions are scheduled for Q3 2023, with prices starting from £399,950 for a one-bedroom apartment.
For more information about Riverscape and other residential properties in Cambridge and the UK, please contact JLL Investments Limited at +852 3759 0909 or irp.hk@ap.jll.com.