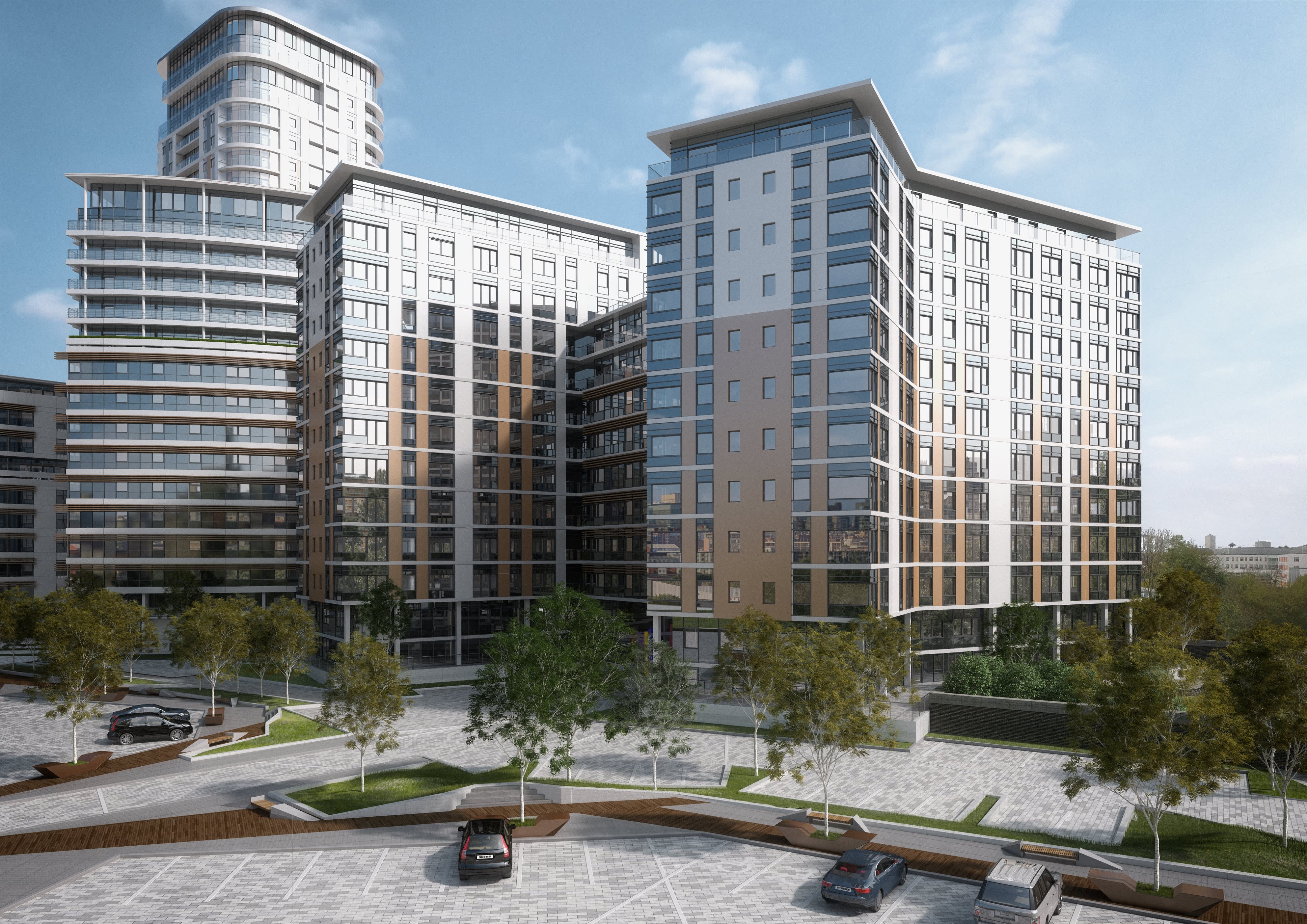 Latimer Homes launches high-spec apartments and townhouses in the heart of thriving Salford Quays, home of MediaCityUK
The UK's fastest-growing economy outside of London, Manchester in North-West England offers the best of modern city living at more affordable prices than the British capital. The former textile powerhouse is today best known for its sports and culture scenes, but a thriving economy and strong and stable property returns are making Manchester a compelling option for overseas property investment in Europe.
As employment, educational and social opportunities continue to draw professionals and students to Manchester from far and wide, the supply of new housing is struggling to meet the high demand, driving up prices and creating opportunities for developers and investors. Property values in Manchester have grown by 19 percent since 2016, according to the Land Registry, and Jones Lang LaSalle (JLL) is projecting a further 17.1% increase in the next five years, with consistent growth of 3 to 3.5 percent per annum in sales and rental prices.
Manchester's urban regeneration is creating opportunities for developers to address this shortfall and add more homes to sought-after areas, particularly in the popular waterfront district Salford Quays. New developments such as Amplify Apartments by Latimer Homes are providing contemporary homes within walking distance of local attractions and a short tram ride from the city center.
Thriving waterfront community
Salford Quays can trace its history back to the Victorian period when it was one of the UK's busiest commercial docks. Following the closure of the docks, this prime real estate close to the city center was transformed into a fashionable business and leisure district, incorporating notable cultural venues such as The Lowry Theatre and Imperial War Museum, watersports centers and media hub MediaCityUK, the new home of the BBC and ITV Studios.
Salford Quays is less than 15 minutes from Manchester city center and business parks, making it a convenient address for living and working in the city. World-class facilities and international connections at nearby Manchester Airport have convinced many leading global brands, including Google, Amazon, Adidas and 80 of the FTSE 100, to establish regional offices in Manchester. With more than 1.4 million people working in the Greater Manchester area across sectors ranging from legal and accounting to fashion, media and retail, the city's diverse economy is projected to grow by 2 percent per annum, above the UK average.
Manchester is also a major university city, where over 100,000 students attend 10 notable institutions including the local Salford University, University of Manchester and Manchester Metropolitan. With a 59 percent student retention rate, most young people prefer to continue living, working and renting in Manchester after graduating, contributing to the steady demand for well-connected property.
Riviera lifestyle
Amplify Apartments at Salford Quays combines scenic waterfront living with access to the best Manchester has to offer via convenient tram and road links. Buyers have a choice of one, two or three-bedroom apartments and duplex townhouses, with a help-to-buy scheme and Shared Ownership options offering a choice for every budget.
All residences are appointed with high-spec fittings including integrated Bosch appliances, connected media services and full-height windows making the most of natural light and views over The Quays from the higher floors. More views can be enjoyed from the private residents' rooftop garden, while a hotel-style concierge in the entrance lobby can take care of all requests.
For more information about Amplify Apartments and other residential properties in Manchester and the UK, click here  or contact JLL International Properties at +852 3759 0909, irp.hk@ap.jll.com or Whatsapp: +852 9316 3620.