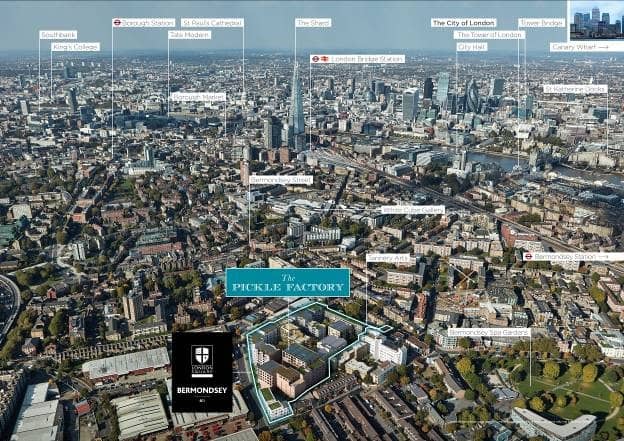 Showcase scheme for Old Kent Road regeneration brings warehouse apartments and flexible workspaces to London Bridge area
Overseas property buyers looking for an entry point to Central London could do worse than Bermondsey. Walking distance from London Bridge and the iconic sights and sounds of the city, this up-and-coming area on the south bank of the River Thames has been name-dropped by The Sunday Times as one of the best places to live in London. There are plenty of reasons why.
Like many neighborhoods along the river, Bermondsey was a thriving manufacturing quarter until London's economy shifted and the industrial landmarks fell into disrepair. Ongoing urban renewal projects such as the Old Kent Road Area Action Plan are giving these old warehouses a new lease on life, reborn as fashionable restaurants, art spaces and luxury apartments tailor-made for professionals and students who want to live close to the action.
The landmark residential scheme of the Old Kent Road regeneration is London Square Bermondsey. This new neighborhood is bringing warehouse-style living, workspaces and art studios to SE1 in a mix of new builds and refurbished heritage buildings dating back to the 19th century. The latest phase to enter the market is a collection of one, two and three-bedroom apartments on the site of the former Branston Pickle Factory, offering spectacular views over the London skyline.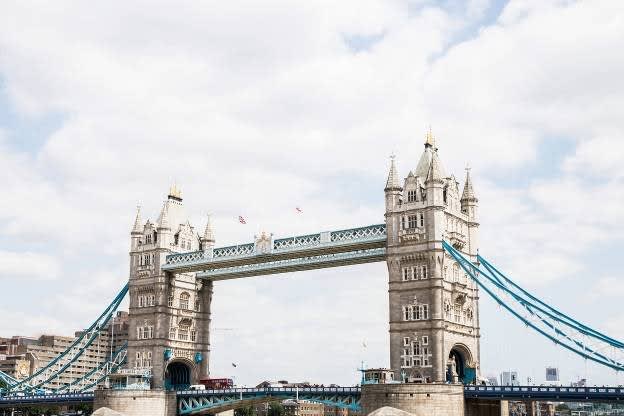 Industrial quarter to foodie mecca
A stroll down Bermondsey Street will reveal why this district has become a favorite of Londoners in recent years. Cosmopolitan even by London standards, the streets are lined with gourmet restaurants, chic cocktail bars, artisan emporiums and cultural venues such as the White Cube Gallery and Fashion and Textile Museum. This culminates with the Bermondsey Street Festival, which takes over the street with vendors and entertainment for one day each September.
Close proximity to London Bridge means famous landmarks such as the Shard, London Eye and Big Ben are within walking distance, as are the business facilities of London Bridge City and More London, home of leading financial services firms and other global businesses. Students and families with children will also find some of London's most prestigious schools and universities in the local area, including King's College London and South Bank University.
From London Bridge Underground station, it's just six minutes to Canary Wharf or 10 minutes to the City of London (a.k.a. the Square Mile), London's two major finance and business districts. Bond Street shopping is less than 10 minutes away and it takes a little over 20 minutes to catch international connections at London City Airport. Thames Clipper river taxis from London Bridge City Pier offer a scenic alternative for destinations on both sides of the river.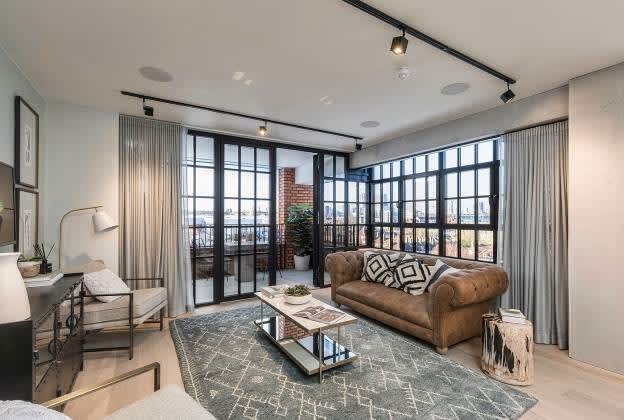 Vibrant new neighborhood
The premier residential development in the area, London Square Bermondsey will become the heart of the new community in the new decade. Through the vision of architects AHMM, the mixed-use buildings celebrate Bermondsey's past while updating it to fit modern sensibilities, connected to the surrounding area by public squares and walkways.
The Pickle Factory epitomizes this blending of industrial heritage with contemporary style, from its grand entrance to the open-plan warehouse-style apartments on the upper floors. Critall-style windows frame iconic views over the City skyline and Canary Wharf, taking in the Walkie Talkie building and the Shard, while Siemens appliances, high-end electronics and a choice of color palettes set the scene for luxury city living.
Residents also have access to an exclusive suite of amenities housed in the lower floors of The Pickle Factory and other buildings across the development. These include a private meeting room, Beach Garden, fully-equipped gym and a hotel-style concierge. The development will also incorporate commercial and creative spaces, including new premises of Tannery Arts to support local artists.
A select number of units are now available for overseas property investors in Hong Kong and other locations. For more information about this opportunity and other residential properties in London, contact JLL International Residential at +852 3759 0909, irp.hk@ap.jll.com or Whatsapp: +852 9316 3620.