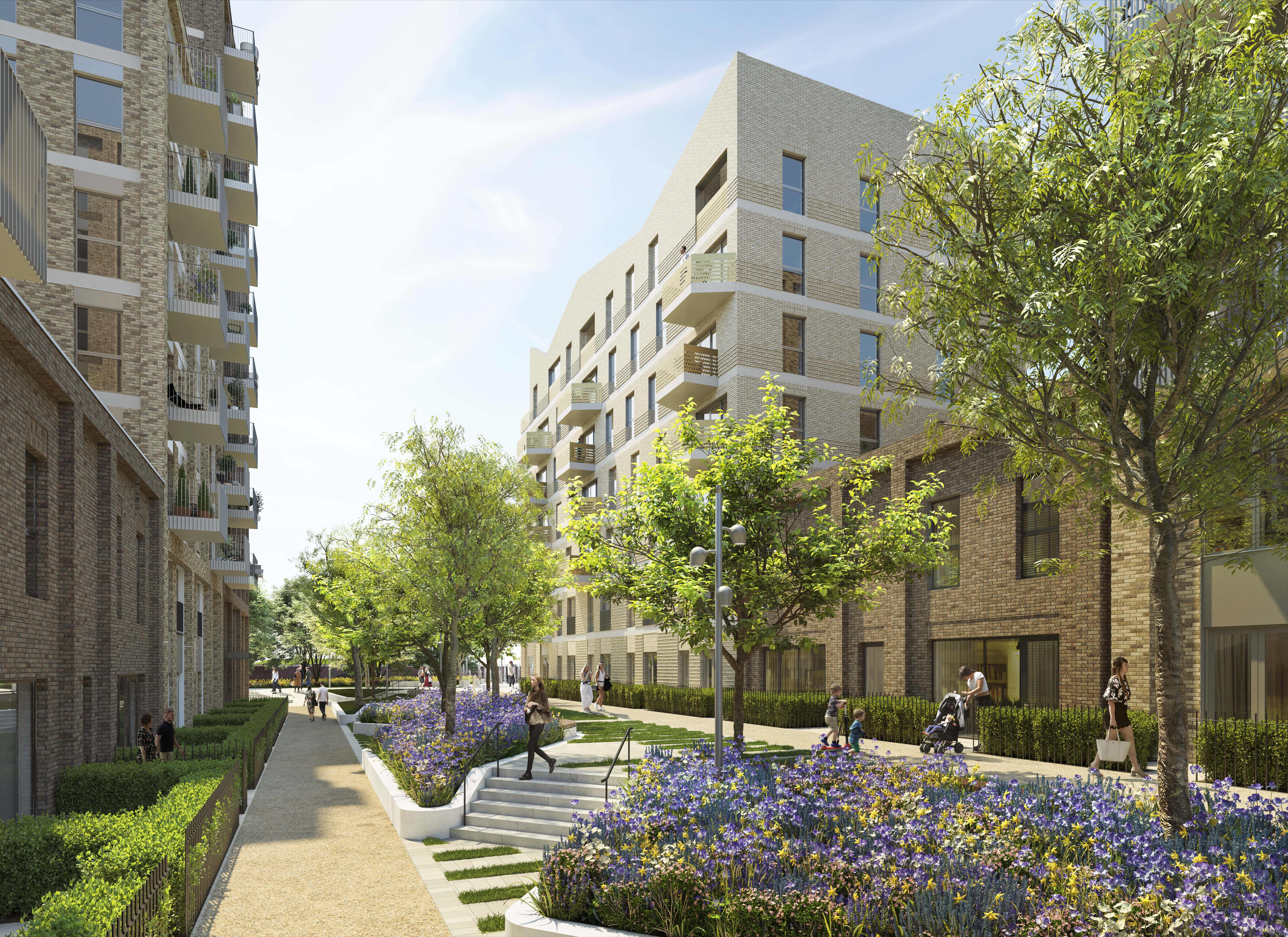 Less than 30 minutes from London, Reading is an increasingly popular alternative for global business and investment
As London property continues to price out businesses and professionals, the nearby town of Reading is growing in prominence as a place to live, work and play, not just to commute. A high-tech town surrounded by countryside, with commercial and residential districts in walking distance, Reading offers many of the positives of big city living without the negatives.
More affordable house prices and rents, a booming digital sector, multibillion-pound investments and a top UK university are seeing Reading's young and educated population grow rapidly. Research by Jones Lang LaSalle (JLL) published in May 2020 found that 45 percent of Reading households are young professionals who are privately renting, the largest age demographic being 25 to 34 – prime segments for residential developers and landlords.
Reading has shown consistent price growth for the last decade and JLL forecasts higher sales prices and rental growth over the next five years compared to London and the UK average. Helping to drive this growth are the imminent arrival of Crossrail, improving commuting time to London, the proposed direct rail link to Heathrow Airport, and other high-profile investments aimed at boosting economic growth and quality of life.
A number of residential developments are already under construction in Reading to capitalize on the anticipated surge in demand as the decade goes on, none more significant than Huntley Wharf by leading UK developer Berkeley Homes. Once complete, this new waterfront quarter will bring 765 homes, more than 13,000 square feet of commercial facilities and new public spaces to a central location just minutes from the new Crossrail station and business hubs.
Explaining the appeal of Reading, Berkeley Homes Managing Director (Oxford & Chilterns), Elkie Russell, said: "Reading has so much to offer residents, employers and investors alike: the UK's largest tech cluster; home to 13 of the world's top 30 global brands; excellent employment opportunities with one of the highest wages in the UK outside of London; superb transport connections; outstanding education; to name but a few."
The UK's Silicon Valley
Reading's growing reputation as an exciting hub of innovation has given rise to the Silicon Valley comparison. The region is home to the highest concentration of digital business in the UK, where giants like Microsoft and Oracle rub shoulders with countless startups at high-tech business centers, and its perpetually youthful talent pool is supported by local Reading University.
The news that the university's Thames Valley Science Park may soon house the largest purpose-built film studio in the UK could also see Reading become an outpost of Hollywood by 2022, bringing more jobs and attention to the area. This is also the current opening date for Crossrail services operating from the new £900m Reading Station, which will see Reading functionally become a suburb of the capital at less than an hour from Central London.
New riverside neighborhood
The mixed-use Huntley Wharf development is part of Reading's transformation, redeveloping almost seven acres along the River Kennet with new public and commercial spaces and residential apartments targeting young professionals and foreign investors. Residents at Huntley Wharf will also benefit from private amenities such as a concierge, gym, co-working studio and podium gardens, as well as having direct access to the on-site stores and restaurants.
Residences are spread across three main buildings and range from 446 square foot single-bed units to 1,057 square foot three-bedroom apartments, along with a number of generously sized duplexes and triplexes. While the exterior architecture of Huntley Wharf is inspired by the site's industrial heritage, the interiors offer a choice of four contemporary color palettes. Most apartments feature a balcony or terrace with views over the river or the Reading skyline.
The first completions at Huntley Wharf are scheduled for Q1 2022, in time for peak Crossrail demand. A select number of units are now available for overseas property buyers at the three main apartment blocks of Bakers Yard South, Bakers Yard West and Discovery House West, with prices starting from £307,500 (HK$2.91m).
For more information about Huntley Wharf and other residential properties in the UK, please contact JLL International Residential at +852 3759 0909, irp.hk@ap.jll.com or Whatsapp +852 9316 3620.