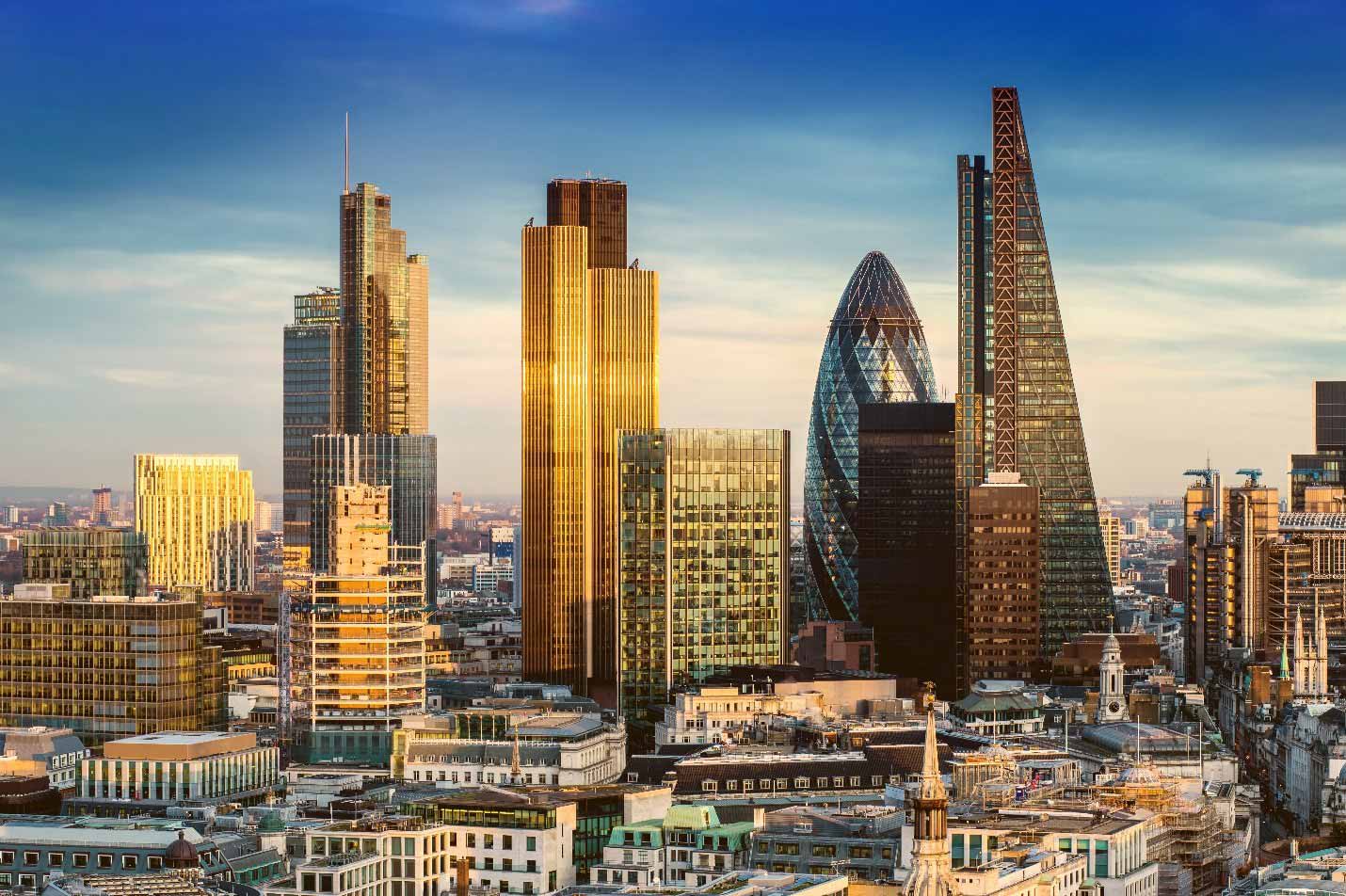 Central London's housing markets are back on a firm footing after three years of uncertainty, making property developers and investors optimistic about the future.
Our UK residential research shows that property prices remained stable over the past year before picking up strongly in the first three months of 2018. This was aided by the government-backed Help to Buy equity scheme that allows buyers to secure homes under £600,000 (HKD 6,231,000) with as little as a five percent deposit.
Developers are eager to increase construction activity and capitalize on this high demand, but new government restrictions, such as the increased affordable housing provision, have caused a slowdown in planning applications. While development activity has held steady over the past year, the longer term outlook is less certain unless these challenges can be met.
Sales rebound in Q1 2018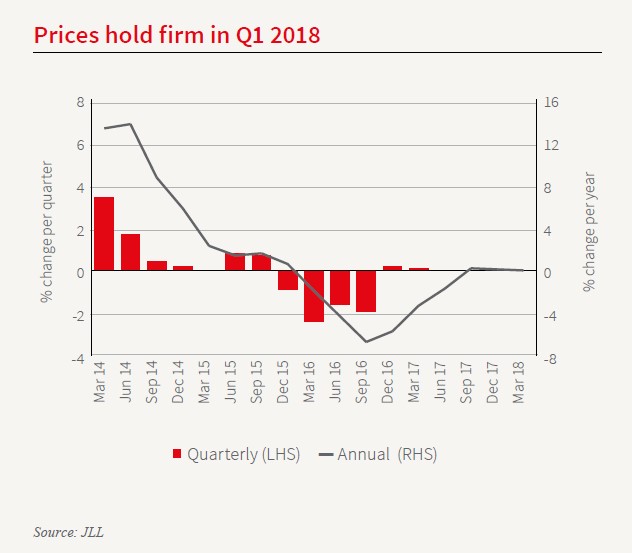 The number of sales of 'new builds' in Central London jumped 31 percent in the first quarter of 2018 to 2,450 sales. Annual sales are expected to stabilize around 8,500 units, a turnaround from the steady decline in the market since 2015.
House prices in Central London have also remained stable across all submarkets over the past 12 months. Large discounts of 10 percent or more have become less common, suggesting stronger market conditions and growing confidence.
Demand is highest for lower-value properties, such as those that qualify for the Help to Buy scheme, with more affordable districts of Outer London outpacing those closer to the center of the capital. Homes in up-and-coming regeneration areas such as Nine Elms and those close to Crossrail stations are especially popular with investors owing to the price growth that is forecast over the coming years.
Buyer demographics are also changing, with a higher proportion of domestic owner-occupiers buying new build units. Foreign investment is still a driving factor however, with Chinese and Hong Kong buyers being attracted to the UK market by the weakened pound.
Construction volumes holding firm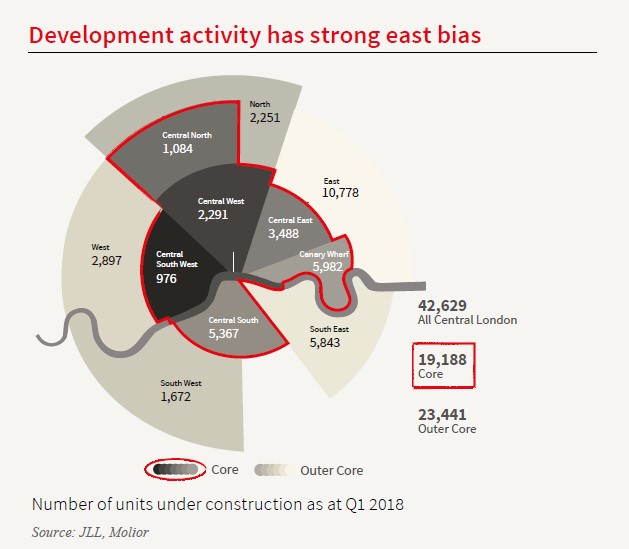 Over 42,600 homes are currently under construction across Central London—close to a record high. Of these, 45 percent are being built in Core markets closer to the center of London—predominantly in more affordable Canary Wharf—but development activity is gradually shifting to the Outer Core to meet buyer preferences for lower-value properties. Around 75 percent of new planning permissions are for Outer Core markets, particularly in the east of the city.
Like sale prices, construction volumes have stabilized over the past six months, although a decline in planning permissions has already seen a drop in the number of new projects commencing in the first quarter of 2018. This slowdown is believed to be largely due to new initiatives launched last October by London Mayor Sadiq Khan that require 35 percent of new builds to be affordable housing and for developers to be subject to stricter reviews and greater transparency.
While these measures have reduced the appetite of some, most residential developers say they still feel positive about building in Central London, especially in the most desirable locations.
Gradual improvements ahead
Our research forecasts ongoing stability and steady price growth through the rest of 2018 that will reward the patience of developers and investors. Central London house prices are expected to grow by 9.8 percent from 2018-22 and rents by 8.8 percent over the same period, supported by the Help to Buy scheme before its expiry in 2021. Sales growth is also expected to continue.
Construction activity will remain relatively stable across the year, with Outer Core developments increasing their share from 55 percent of projects at present to 75 percent by 2020. Canary Wharf and Nine Elms will be the most sought-after Inner Core markets.
Director of Residential Research at JLL UK, Neil Chegwidden, explains: "The Central London development sales market remains slower than developers would like, but prices have remained firm for the past year. Some developers are delaying launches, but most are continuing with existing plans.
"The volume of construction activity is high by historic standards but, with planning applications slowing sharply—driven in part by the Mayor's firmer stance on affordable housing provision—the medium-term supply pipeline is less certain."
For more information about London residential properties, please contact JLL International Residential at +852 3759 0909 or irp.hk@ap.jll.com.