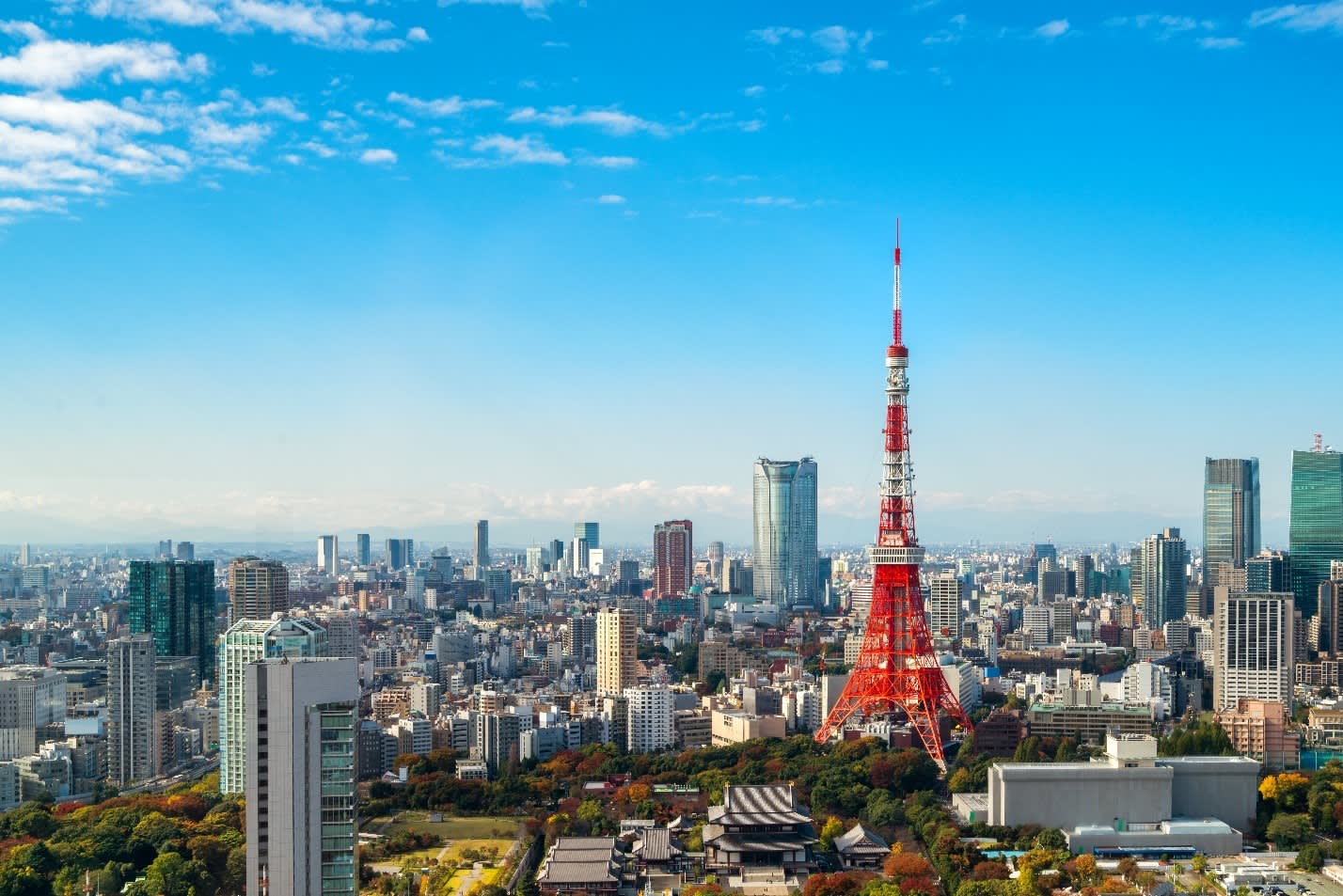 The Tokyo 2020 Olympics have accelerated regeneration efforts in Japan's high-tech capital, with the country preparing to welcome a record 33 million foreign visitors that year, but these 'once-in-a-century' redevelopment projects will also bring about longer term gains.
Already one of the most urbanized nations on Earth, Japan's urban population continues to rise with an estimated 94.3% of people living in cities in 2018, according to the World Factbook. This centralization is evident in Tokyo itself, as the megacity draws more and more people from surrounding cities every year and its residents cluster around its bustling central business districts.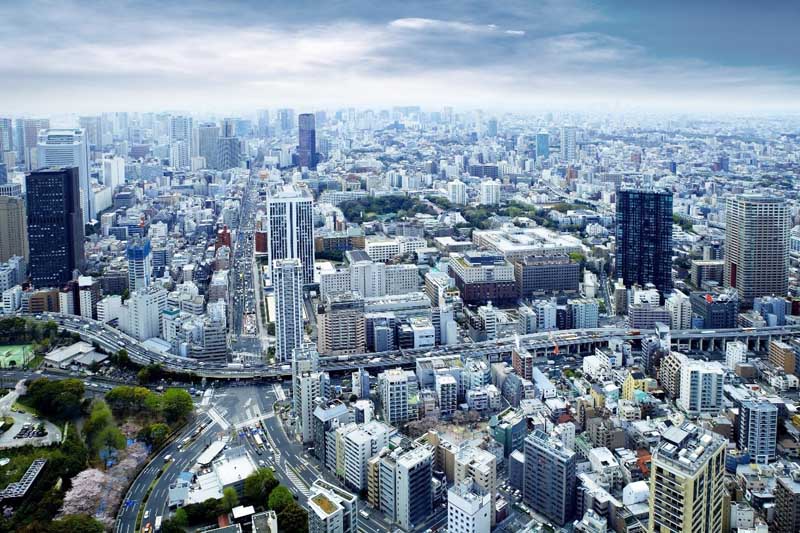 These sub-metropolitan 'cities-in-the-city' each have defining characteristics that appeal to different demographics. Now, an unprecedented level of public and private investment in transport infrastructure, commercial facilities, and public amenities is enhancing these attributes to make Tokyo's CBDs even more appealing.
Shinjuku & Shibuya: home of youth, fashion and creative industry
Two of the capital's largest urban centers (or fukutoshin), Shinjuku and Shibuya are neighboring districts in Western Tokyo that have a lot in common, including being home to Tokyo's two busiest train stations. However, those who spend any time exploring their neon streets and hangouts will quickly learn to spot the difference.
Shinjuku is the larger and louder of the two. Tokyo's answer to Manhattan's Greenwich Village, Shinjuku is the city's most fashionable night spot and boasts the largest concentration of skyscrapers in Tokyo, including legendary architect Kenzo Tange's imposing Tokyo Metropolitan Government building and Shinjuku Park Tower.
Shinjuku Station is one of the busiest in the world, with more than 3.5 million passengers passing through its 200 gates in an orderly fashion every weekday. Many of Japan's biggest companies have their headquarters close to Shinjuku Station, including electronics giants Olympus and Seiko Epson, auto manufacturer Subaru, and game developer Square Enix.
Shibuya is no less lively, especially of the area outside Shibuya Station where up to 2,500 pedestrians cross its famous five-way scramble crossing every time the traffic lights change. Shibuya has a youthful and creative personality; it's been a major technology hub since the 1990s and is home to many start-ups today, with facilities to support both foreign and domestic creative content industries.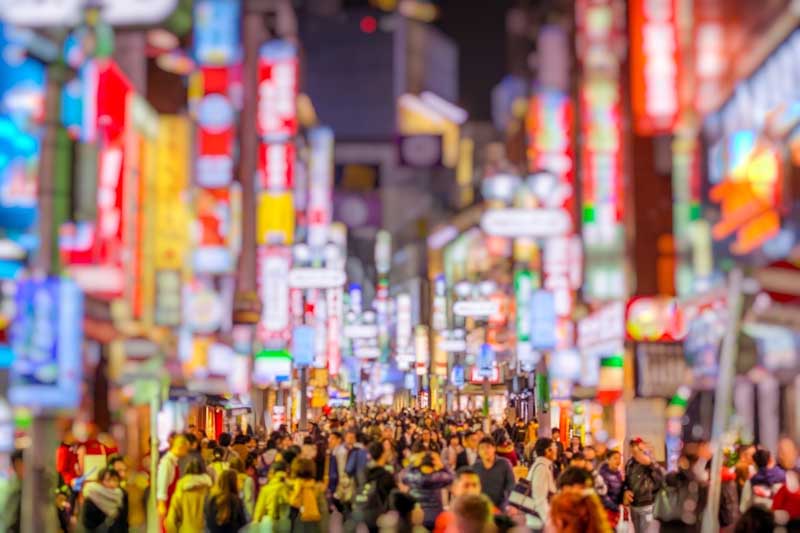 The Shibuya Station area redevelopment is one of the largest regeneration projects currently underway in Tokyo. This 15-year masterplan will streamline transport links, create new public plazas, and add approximately 9.5 million square feet of commercial and retail space in earthquake-resistant skyscrapers by 2027.
Both districts have long been sought-after addresses in Tokyo, and new residential projects are addressing this high demand. Scheduled to open its doors in December, The ParkOne's Shibuya Honmachi by leading developer Mitsubishi Jisho Residence will offer 118 family-friendly apartments with convenient access to both CBDs, just 4 minutes from Shinjuku and 10 minutes from Shibuya.
Ginza: high-end shopping, fine dining and fine art
Ginza's high street and luxury department stores are quieter than Shinjuku's or Shibuya's, their more expensive price tags attracting a more select and mature clientele. Popular with Tokyo's wealthy for more than a century, and more recently a favorite of Asian tourists, Ginza is the go-to destination for prestigious global brands like Apple, Cartier, and Rolex, as well as premium local boutiques selling the finest Japanese wines and delicacies.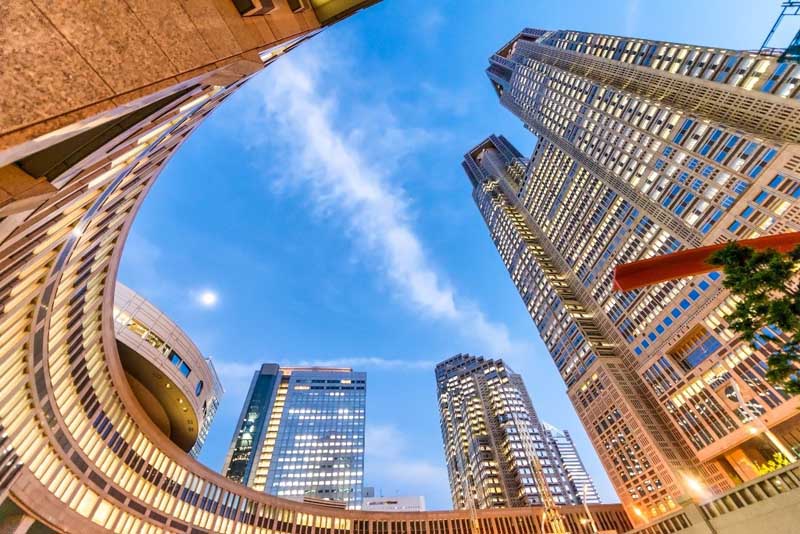 Beyond retail therapy, Ginza has plenty to offer foodies and culture vultures, with 43 Michelin-starred restaurants, more private art galleries than any other part of Tokyo, and the city's most famous kabuki theater, Kabuki-za. Its commercial district is home to blue chip companies such as local airline ANA and tech giants Fujitsu and Panasonic.
What Ginza has traditionally lacked is residential properties, with only 1.22% of condominiums built in the wider Chuo-ku ward since 2008 having a Ginza address. This is slowly changing as projects such as the sophisticated PIAS Ginza 8-chome residence by high-end developer Morimoto come onto the market, located close to metro stations, amenities and schools.
Omotesando: cultural treasures, peaceful parks and inspiring architecture
Passing through Shibuya ward, but a world away from its crowds and sensory overload, tree-lined Omotesando road in Tokyo's cultural quarter Aoyama is a peaceful alternative for shopping and dining that's easier on the wallet than Ginza's high street.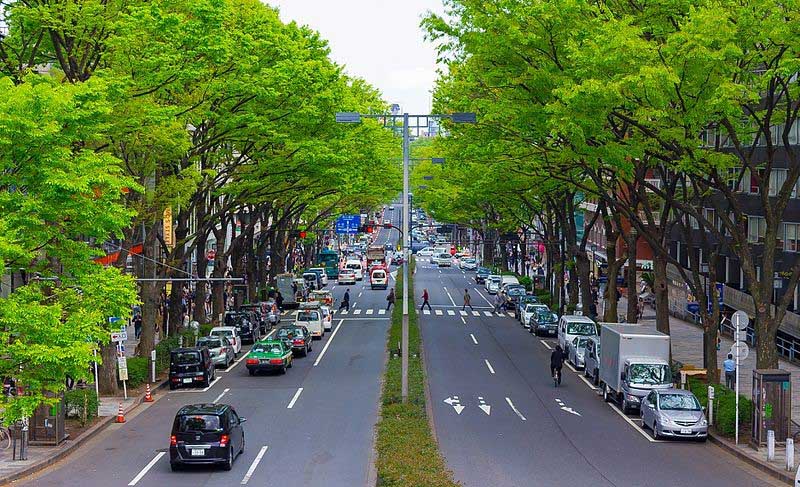 Branching into youth fashion district Harajuku and traditional Cat Street along the way, Omotesando has something for everyone, even if you're just enjoying the fresh air and admiring the distinctive prize-winning architecture of its flagship Dior, Louis Vuitton, and Prada stores that come to life when illuminated at night.
Away from the skyscrapers of the bustling CBDs, apartments in Omotesando tend to be low-rise. The Parkhouse Urbance Omotesando is a new collection of compact studios and two-bedroom apartments within 10 minutes' walk of 5 metro and JR lines. Expecting its first residents in April next year, units are ideal for simple, contemporary living and already available for overseas property buyers and investors.
For more information about Tokyo residential properties in the city's most sought-after locations, click here or contact JLL International Properties at +852 3759 0909 or irp.hk@ap.jll.com.