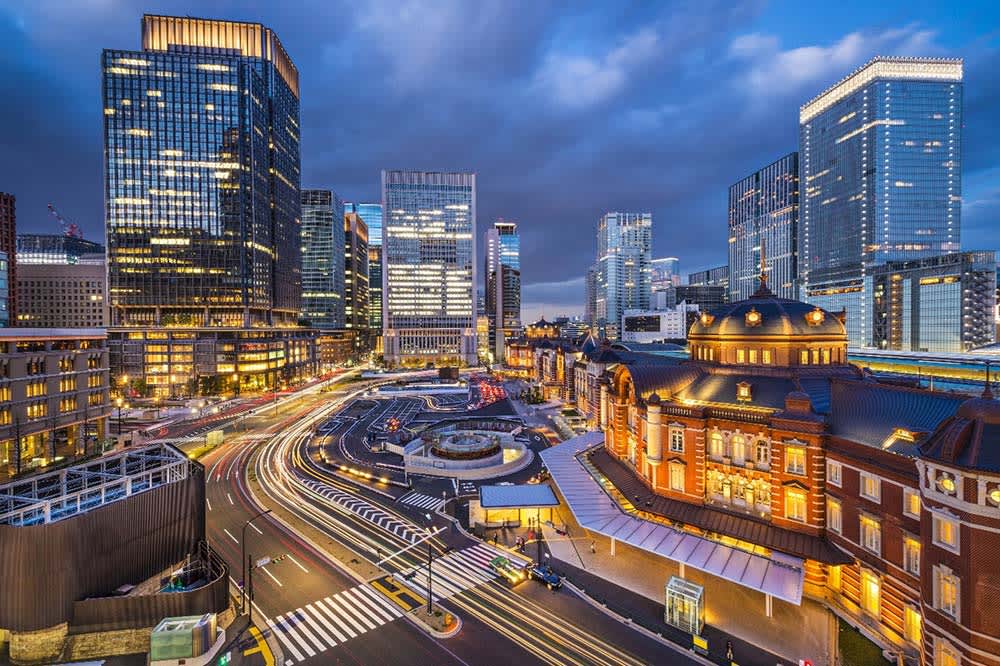 Tokyo's successful bid to host the 2020 Summer Olympics and Paralympics has accelerated the pace of urban regeneration in Japan's high-tech capital. As well as the new sports venues, hotels and transport upgrades catering to international visitors during the events, the Japanese government and Tokyo Metropolitan Government are also investing heavily in long-term improvements within the city's rapidly growing CBDs.
Japan's population is becoming increasingly urbanized, with Tokyo in particular drawing an influx of workers, entrepreneurs and students from surrounding regions to its thriving central wards. The international population is also on the rise, with global companies being tempted by lower corporate taxes and relaxed visa rules in Tokyo's Special Economic Zones. Overseas property buyers can also benefit from cheaper stamp duties and a lower price index compared to other major world cities such as Hong Kong, London and Shanghai.
The most high-profile redevelopments are primarily located in Shibuya, the trendy heart of the capital that has also been a major hub of tech and creative industries since the 1990s. The Shibuya Station area is currently in the midst of a "once-in-a-century" regeneration which is aiming to establish the district as a world-leading business and entertainment center to rival the likes of London, Paris and New York.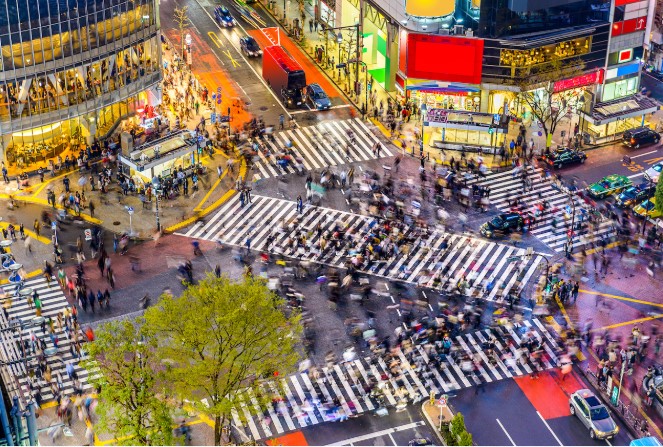 Shibuya regeneration
Tokyo's answer to Times Square, the Shibuya Station area is the iconic image of Tokyo. Home of the world's busiest train station, the famous scramble crossing and the statue of loyal dog Hachiko, this popular meeting place is also a haven for startups and international headquarters, for example, Mixi, online Japanese social media company like Facebook, its headquarter is located in Shibuya.
The Shibuya regeneration is adding to these landmarks to make the area even more appealing to businesses and investors, with an extensive development plan involving over nine million square feet of new buildings and infrastructure. These include:
 •   Shibuya Hikarie – this 183-meter skyscraper was the first phase of the redevelopment and was completed in 2012. It houses offices and conference facilities, restaurants, shops and the Tokyu Theatre Orb, which hosts Broadway musicals and other entertainment.
 •   Shibuya Station Building  – a new 230-meter skyscraper adjacent to the rebuilt station and scheduled for completion in 2019. Its rooftop observation deck will offer panoramic views over the city that stretch as far as Mount Fuji.
 •   Shibuya Station South – another 180-meter skyscraper will be constructed on the former site of the redirected Tokyu Toyoko Line railway, housing office space, a hotel and services for creative startups.
 •   Dogenzaka – a new commercial and office building will be erected near the existing Shibuya Mark City complex.
 •   Sakuragaoka – this area south of the station will be home to a new 180-meter office tower and 150-meter condominium targeted at foreign buyers.
 •   Shibuya River – this overlooked waterway running through the district will be turned into an attractive pedestrian plaza that is expected to open later this year.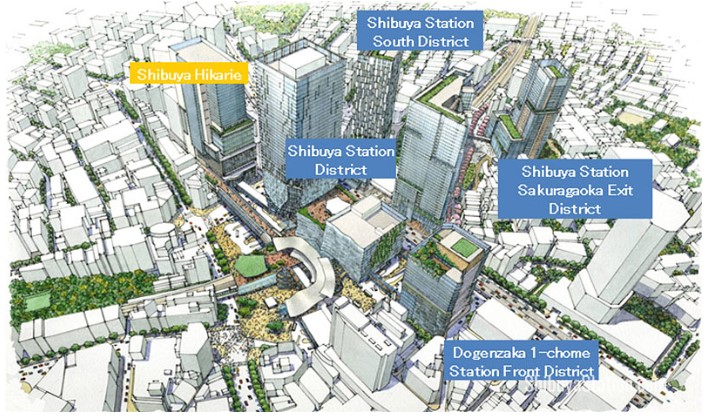 (Image from Shibuya Station website)
Further commercial buildings of various sizes will follow in the second phase of the redevelopment which will carry through to 2027 and is expected to unlock even more of Shibuya's potential.
Solving the housing shortage
With more local and international talent being drawn to the district, the already high demand for accommodation in Shibuya is skyrocketing, especially for larger family homes. Only 20 percent of condominiums in Shibuya currently have two or three bedrooms, compared to the 50 percent average for other central Tokyo wards. New residential developments are addressing this shortfall.
For more information about Tokyo residential properties, click here or contact JLL International Properties at +852 3759 0909 or irp.hk@ap.jll.com.