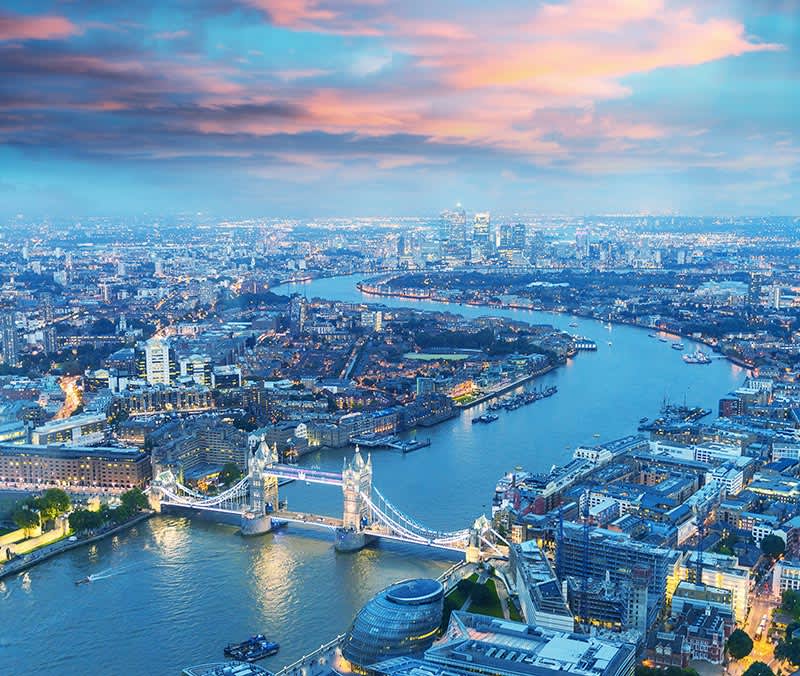 Hong Kong's residential property market is renowned for being one the world's most expensive. So how do the hottest property markets overseas measure up to Hong Kong's in terms of price range, size and facilities?
We set out to discover what HKD 10-12 million would buy you around the world.
For that price in Hong Kong, you could purchase a new, 500 sq ft, 2-bedroom apartment in Kai Tak or Tsuen Wan, or a 700 sq ft, 3-bedroom apartment in an older building in Sai Wan Ho. The facilities at Hong Kong's newer buildings include a clubhouse, gym and outdoor pool. The city's older buildings will have fewer facilities but perhaps more spacious layouts and higher ceilings.
The same budget would buy a luxury apartment in London, Manchester, Berlin, Tokyo, or on the East Coast of the U.S., such as in New York or Boston.
London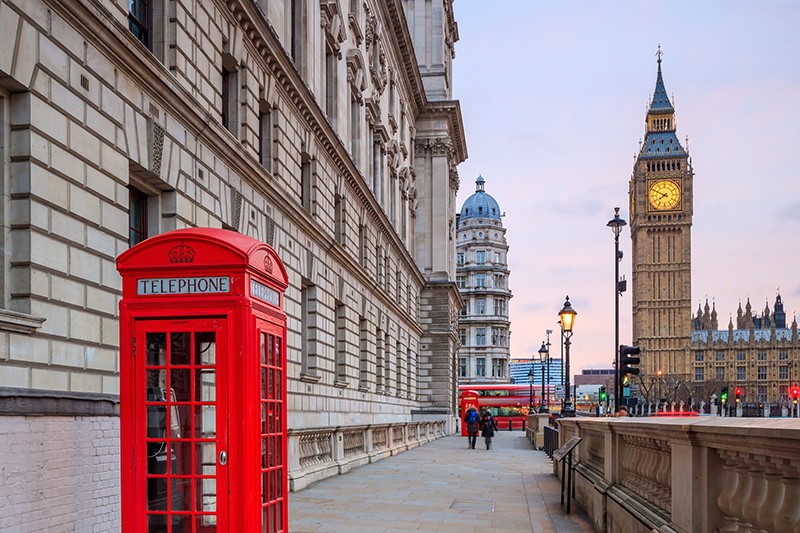 The UK's capital city has traditionally been a top choice for Hong Kong investors and, in recent years, mainland Chinese, who are on the look-out for overseas opportunities to diversify their property portfolios.
Central London boroughs like Westminster and The City of London are the most popular, thanks to their iconic London views, numerous Zone 1 transport connections, and proximity to some of the world's best theatres and restaurants. A luxury 1-bedroom, 600 sq ft apartment with a Juliette balcony in these areas will cost you around GBP 1 million (HKD 10.2 million). Facilities in new builds include concierge service, a clubhouse with cinema room and gym, and residents' lounge.
A little further east in Zone 2, your money will go further. GBP 1 million will buy you a 2-bedroom apartment of around 800 sq ft in a luxury high-rise, complete with leisure facilities and fantastic views of London landmarks such as the London Eye and The Shard.
New developments in Zone 2 are often built around parks, plazas and shops. The regeneration of large swathes of this part of East London has given rise to excellent community facilities, including sports centres, museums, theatres, art galleries, and even a boating lake.
Canary Wharf, now London's major business and financial district, is home to a cluster of luxury property developments, as well as stylish wine bars, restaurants, and Canada Square Park, which hosts summer concerts and a winter ice-skating rink.
"A 2-bedroom, 700sq ft luxury apartment on the waterfront with a balcony at the Canary Gateway is priced at GBP 470,000 (HKD 4.8 million)," says Mandy Wong, our Head of International Residential Property Services, Hong Kong. "That means you could buy two apartments there compared to just one in Hong Kong."
Manchester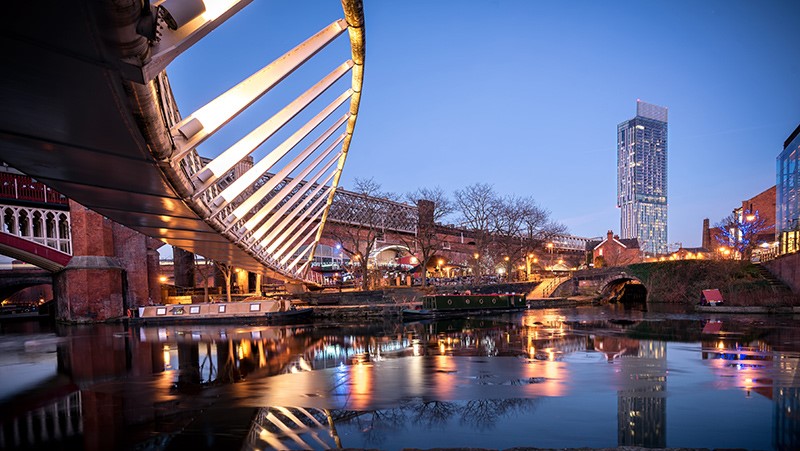 Manchester has undergone a complete transformation over the past 10-15 years. It's become the North of England's entertainment and cultural hub, and many tech companies have relocated to this thriving metropolis.
"Manchester apartments are of a similar size to those in London, but they are much less expensive. For the equivalent of HKD 10-12 million (GBP 980,000-GBP 1.17 million) you can buy a penthouse near the city centre," says Anne-Marie Sage, our Head of International Residential Property Services, Asia. "Investors typically purchase flats priced between GBP 200,000 and GBP 400,000 (HKD 2-4 million)."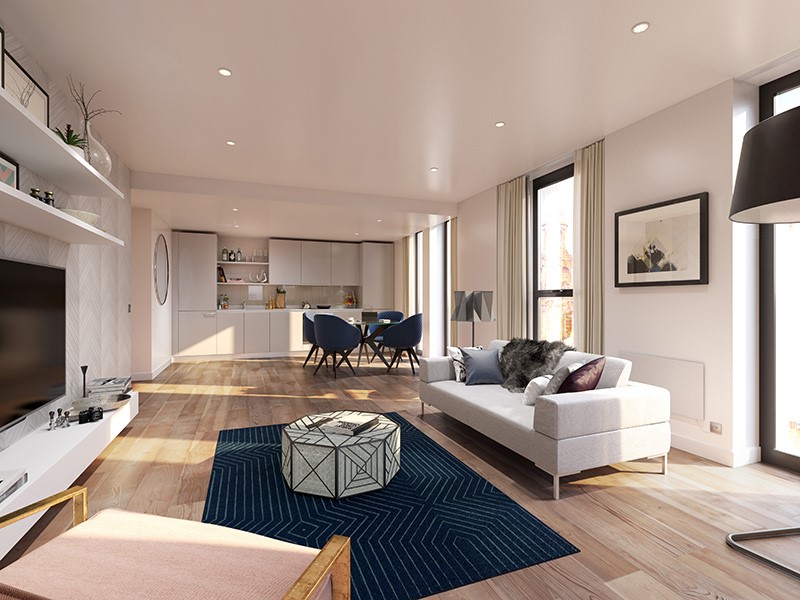 An exciting residential development in the heart of the city centre is Manchester New Square. Its three 12-15 storey buildings are set around landscaped gardens, with artisan restaurants and shops nearby. Here, a 1,000 sq ft, 3-bedroom luxury apartment would cost you GBP 466,500 (HKD 4.8 million).
On a smaller budget of around GBP 200,000, you can purchase a 700-1,000 sq ft flat with 2-3 bedrooms in an older building, or a 500-600 sq ft, 1-bedroom flat in a newer building. 
And it's easy to rent investment properties in Manchester. "It takes an average of just nine days to find new tenants," notes Wong.
Berlin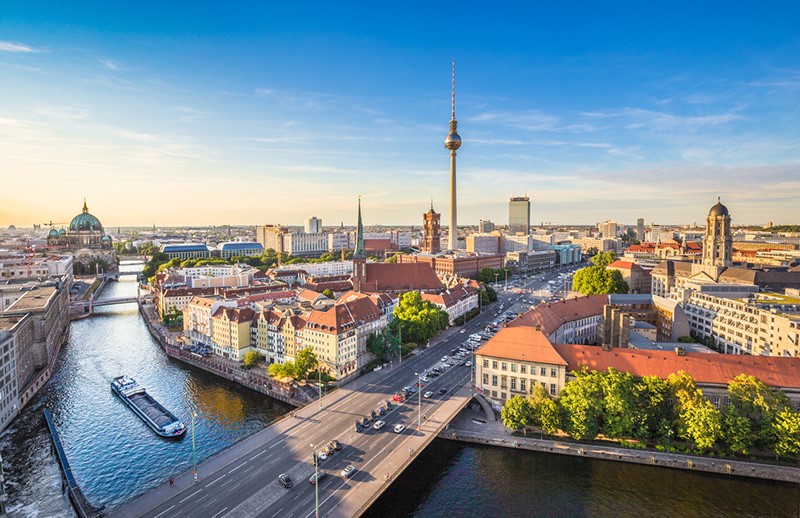 Berlin has also undergone a major transformation in recent years, attracting throngs of young working professionals. That makes it a solid investment choice with potential for "sizable return on investment," says Sage.
The city bears all the hallmarks of a booming property market: the new Berlin Brandenburg international airport is likely to open in 2019 and many industries have moved to the city, especially the technology sector. It also has a flourishing entertainment and cultural scene. The Mitte, the historical heart of Berlin, is home to art galleries, museums, theatres, clubs, Humboldt University, the railway station, the Brandenburg gate, Berlin Cathedral, and The Reichstag.
In the city centre, Berlin Mitte, EUR 600,000–700,000 (HKD 5.5–6.4 million) buys a 1,000 sq ft, 3-bedroom apartment in a new luxury building, overlooking the River Spree. A penthouse with 3-4 bedrooms is still within our budget, priced at EUR 1.2 million (HKD 11 million). However, buyers typically invest much less, paying EUR 400,000 (HKD 3.66 million) for new apartments with concierges and 24-hour security.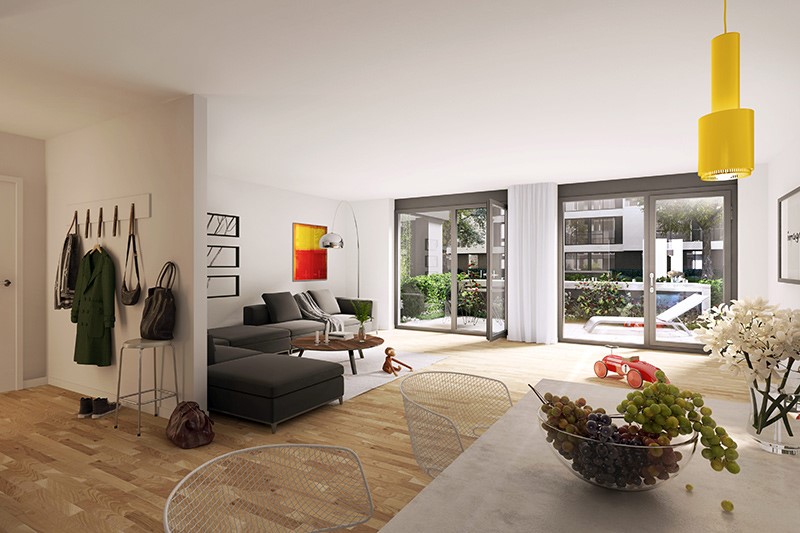 Luisenpark Berlin-Mitte is being developed as a new residential quarter between the city's two most iconic squares, Alexanderplatz and Potsdamer Platz. Parkside House is close by. Scheduled for completion in 2019, a 1,000 sq ft, 4-bedroom apartment in this luxury development costs EUR 569,000 (HKD 5.21 million).
Tokyo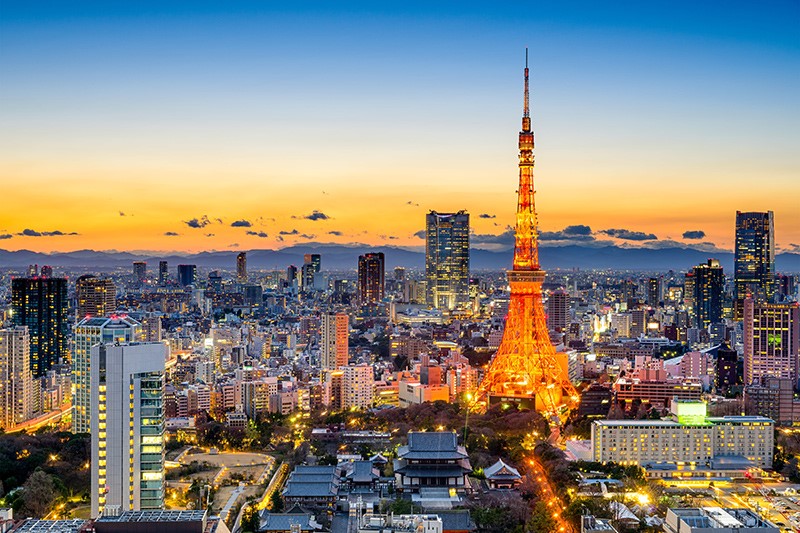 Tokyo has always been a popular choice for property investors in South East Asia. Interest is expected to pick up now that the city is hosting the 2020 Olympics, with investments anticipated to improve its infrastructure.
Since Japan's asset price bubble burst in 1992, few luxury apartments have been built. So when luxury developments do come onto the market in prominent districts, such as Shibuya, Omotesando and Aoyama, they tend to be snapped up by investors from Hong Kong and elsewhere.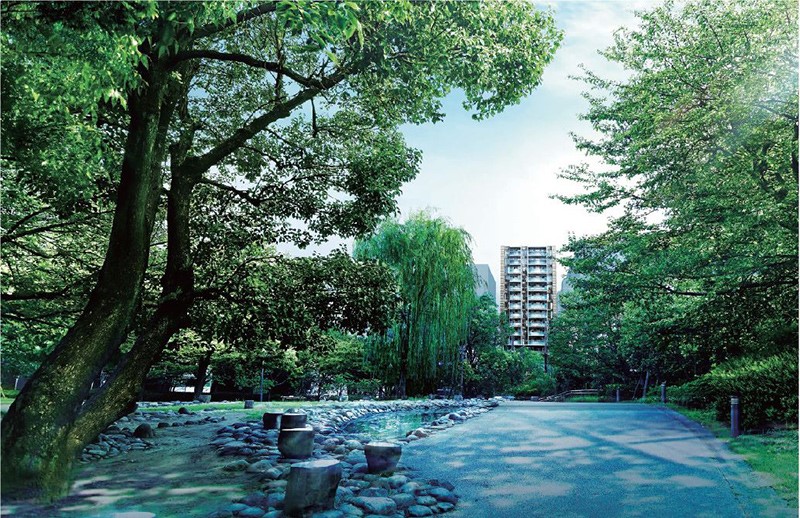 Property prices across Tokyo vary greatly. In Shibuya―a popular nightlife spot and trendy shopping district famous for its busy pedestrian crossing―a luxury 1-2 bed, 800 sq ft apartment with a balcony, close to the railway station, starts from HKD 10 million. In Chuo-ku, historically the main commercial centre of Tokyo, a 3-bedroom, 900 sq ft apartment within the luxury 14-storey Premist Nihonbashi Hamacho-Koen residential block is HKD 8 million.
Facilities in new buildings generally include a concierge, well-decorated lobby, residents' lounge, and Japanese Zen garden. If you are looking for club house facilities, including a gym, you'll find them in new high-rise buildings located in Tokyo Bay or Shinjuku. Here, prices for units start from HKD 3-4 million.
New York
Prices vary greatly in New York, depending on whether the property is located in Upper, Lower or Midtown Manhattan.
HKD 10 million could buy you an apartment in Lower Manhattan or Midtown. One-bedroom, 700 sq ft luxury apartments in buildings with concierge service and gyms sell for between USD 800,000 and USD 1.2 million (HKD 6.24 million and HKD 9.36 million).
At Extell's One Manhattan Square, a condominium tower on the Lower East side of Manhattan, prices started at around USD 800,000 to USD 900,000 (HKD 7 million), with units priced on average at USD 1.2 million (HKD 9.4 million).
"The U.S. is more a more popular market for mainland Chinese buyers, than those from Hong Kong or Singapore," observes Sage. "The main reason end-users buy properties in the U.S. is that their children are being educated there."
Boston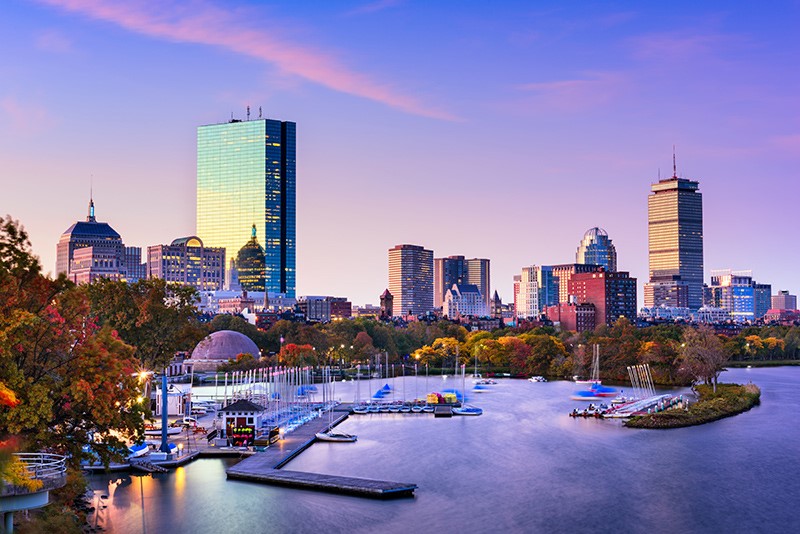 Further up the U.S. East Coast, Boston has undergone tremendous regeneration. It is particularly attractive for investors seeking properties for their children to live in while studying at the city's world-famous universities, such as Harvard and Massachusetts Institute of Technology (MIT).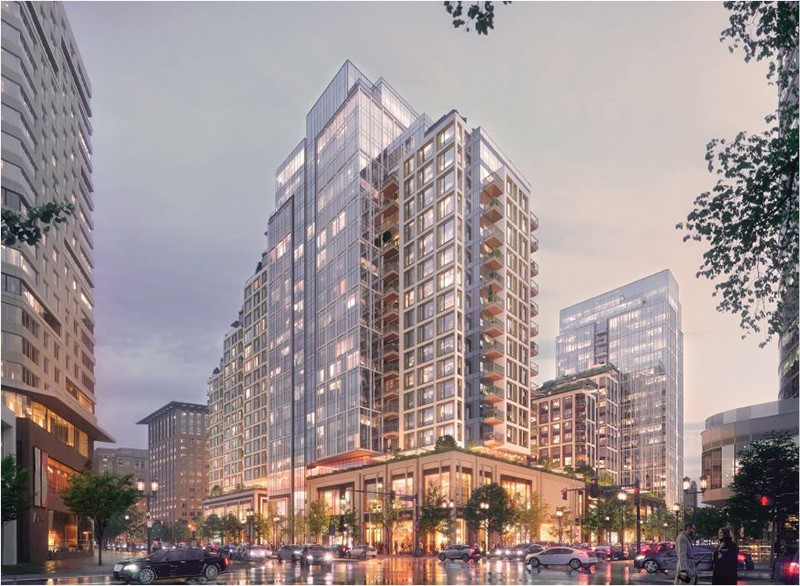 One popular choice is Echelon Seaport, a large-scale condominium development located in the heart of Boston's Seaport district comprising two 21-storey buildings offering 447 luxury condominiums. The development boasts three pools, a roof garden, health club and spa, fitness centre, and luxury retail shops and restaurants. A 700 sq ft, one-bedroom apartment is priced at HKD 9 million.
Fit for the future
Bought for around HKD 10 million, luxury apartments in highly sought-after urban districts worldwide have great potential for capital appreciation. While you wait for prices to rise, there is no shortage of demand for leasing apartments in these first-class cities, so you can look forward to a comfortable rental income.
Looking to buy? Check out our listings.
For more information, visit our International Residential Property Services webpage, or contact Anne-Marie Sage.