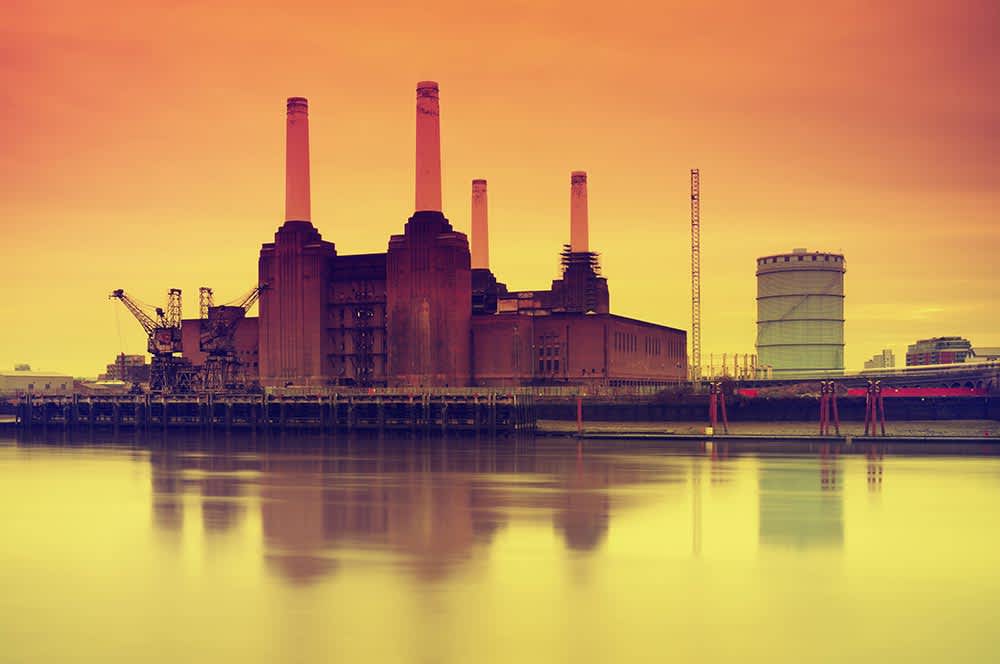 Following June's pro-Brexit vote, London's future as a business hub for the world's biggest players was in jeopardy. Yet barely a few months have passed and already there clear signs that this worry may have been unfounded. Tech giant Apple is just one of the big firms showing confidence in the market, announcing plans to move their UK headquarters to Battersea Power Station in Nine Elms, and it surely won't be long before others follow suit.
In a major coup for the $16.5bn regeneration of the Grade II- listed building and the surrounding Nine Elms area, Apple has signed a deal that, in 2021, will see the company occupy 500,000 sq. ft. of office space across six floors in the power station's former main boiler room. Apple will relocate 1,400 employees to the Battersea headquarters from its eight other London offices. As the first company to sign onto the project, Apple's commitment will account for 40% of the building's office space – a huge vote of confidence for a project that has not been without its critics.
Yet as Mark Elliott, Associate Director with JLL's International Residential Property Services team makes clear, "it won't only be the power station that benefits from Apples arrival but rather the entire surrounding area. This will see more affluent residents moving into the area, and new shops and bars will open to service this increase in population."  In short, the area is expecting to become more gentrified and the "buzz will spread", in Elliott's words.
As the biggest office letting in the West End of London for over 20 years and one of the largest Apple offices outside the US, Chancellor Philip Hammond views the company's new Battersea site as "another vote of confidence in the UK economy". Hammond concludes that, "Apple's decision further strengthens London's position as a global technology hub and demonstrates how the UK is at the forefront of the next steps in the tech revolution".
It is not only Apple making big moves. They follow Google and Facebook, who signed up for similarly impressive developments in King's Cross and Oxford Street respectively.  "The reason Apple and Facebook chose the sites they did is predominately because of the incredible infrastructure changes that are happening in the vicinities of their respective sites", adds Elliott. "There is a lot residential buyers can learn from that – these are also the factors that can increase return on investment for those looking to pick up property in those areas."
Nine Elms, where two new underground stations will be completed by 2021 and the new US Embassy is just a few hundred metres away, is just one example. Adjacent to Facebook's new offices on Tottenham Court Road meanwhile, Crossrail – "the biggest infrastructure change in London since the War" – will facilitate travel across the entire city, with dramatically reduced journey times.
Alongside these new tech headquarters, there are also a number of prestigious banks acquiring new bases of operations in London. Wells Fargo & Co. signed a deal just three weeks after the EU referendum, and will be paying 300mn pounds to move into 33 Central – between Old Street and Farringdon, with quick transport connections to both Westminster and the City. The deal is further proof that London's real estate demand may remain stronger than predicted.
While it could be argued that London was always going to continue to attract the world's top banks, the long-term situation remains unpredictable. Yet, until Article 50 is triggered and the Brexit situation is fully resolved, it seems that major corporations from different sectors are still willing to invest heavily in the London market to the benefit of international property investors.
"These companies are not moving there for fun - they are investing in the location as they are aware what it will be worth it in the future," concludes Elliott. "You should too."
For more information about the UK property investment market, please contact Mark Elliott.